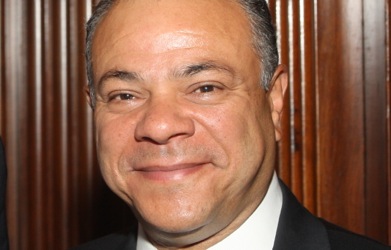 ABANA is pleased to announce that Amr Nosseir was elected Chair following the Association's annual meeting on January 21, 2021. Mr. Nosseir was part of ABANA's Board of Directors for 12 years, and served as Vice Chair to the Association in 2013.  Most recently, Mr. Nosseir was Managing Director, Chairman & Head of Middle East Business Development and Investor Relations at CVC Capital Partners for 5.5 years in both New York and London. Prior to joining CVC Capital Partners, Mr. Nosseir was a member of the senior management team at Perella Weinberg Partners, where he was also a Founding Partner in 2006. He was instrumental in opening up the firm's offices in the UAE. Mr. Nosseir spent nearly 16 years at Morgan Stanley, 12 as head of Morgan Stanley's Middle East Group where he was a Managing Director and responsible for the firm's coverage on major corporate and sovereign wealth funds, among other clients in the region. He led teams both in London and in New York. Over his career covering the Middle East, he was involved in a wide range of corporate advisory assignments, mergers and acquisitions, financings and asset management initiatives, as well as significant experience in capital-raising activities in the region for traditional and alternative investment management vehicles. Mr. Nosseir earned an MBA from Columbia Business School and a BA from Colgate University.
Mr. Nosseir takes on the chairmanship from Mahmoud Mamdani, who concluded two terms on the Board and served three years as Chair.
Along with Mr. Mamdani, Florence Eid-Oakden also concluded her second term and was recognized for her service on the Board.
At ABANA's 2021 Annual meeting, Mr. Mamdani announced the election of four new directors who will join ABANA's 20-person board, each of whom was elected to a three-year term. Those elected:
ABANA also re-elected the following directors to its board Zubaid Ahmad, Khalid Azim, Mona Al-Saffy, Ola El-Shawarby and Lotfi Karoui, all of whom will continue to serve on the ABANA board for the next three years.