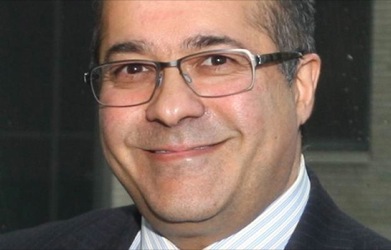 Mahmoud Mamdani is a Managing Director of Morgan Stanley. Mr. Mamdani started his career in the Middle East Investment Banking Group at Morgan Stanley, one of the first such groups on Wall Street, and has over 22 years of mergers and acquisitions and banking experience at Morgan Stanley. He has worked in New York and London, across a variety of sectors including Emerging Markets, Real Estate and Financial Services.
Mr. Mamdani was the Founder and President of Morgan Stanley's first Emerging Markets Private Equity Fund and also served as Deputy Head of Worldwide Investment Banking. He has been on the Investment Committees of several Morgan Stanley Private Equity funds. He is involved with expanding Morgan Stanley's overall business across the MENA region, with offices in Dubai, Cairo and Doha and in particular in developing Morgan Stanley Saudi Arabia, with offices in Riyadh, Jeddah and Al Khobar.
Mr. Mamdani graduated with a magna cum laude degree in economics from Harvard College, and an MBA from Stanford University's Graduate School of Business.
Mr. Mamdani is a David Rockefeller Fellow, and an active participant in the New York City Investment Fund, a partnership between the city's financial and business leaders to help foster economic development in New York City. He is also on the Board of Grameen America, the US affiliate of the Grameen Bank, the microfinance pioneer. He currently serves on the Board of ABANA, where he is a Vice President and a member of the Executive Committee.
He lives with his wife and son in New York City.
Profile as of 1/19/2012