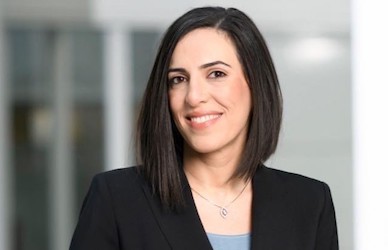 Assistant to the President
The World Bank Group
Hania is Assistant to the President of the World Bank Group, David Malpass. In her role, she advises President Malpass on strategic and policy matters pertaining to a broad portfolio, which includes the Middle East and North Africa and the South Asia regions; World Bank finance operations (CFO, Treasury, and Chief Risk operations); the Group's three subsidiaries (International Finance Corporation, Multilateral Investment Guarantee Agency (MIGA) and International Centre for Settlement of Investment Disputes (ICSID), among others). In her role, Hania also represents the World Bank Group in the G20 forum as G20 Sherpa, where she leads and coordinates World Bank Group contributions to the G20.
Prior to joining the President's Office, she was an investment professional at the IFC, the World Bank Group's private sector arm, where she led teams to execute debt and equity investments in the Oil & Gas and Infrastructure sectors in Latin America, Sub-Saharan Africa, and the Middle East and North Africa. She has also worked in the Investment Banking Division at Morgan Stanley, New York, where she focused on the power and transportation sectors in the Americas. During her investment experience, she executed more than $8bn of investments in the infrastructure space. She previously worked at the African Department of the International Monetary Fund, where she participated in negotiating a $18bn debt relief package for Nigeria.
A Jordanian national, Hania has an MBA from the Harvard Business School. She also holds a BSc in Finance from the Wharton School and BA in Political Science from the College of Arts and Sciences of the University of Pennsylvania.