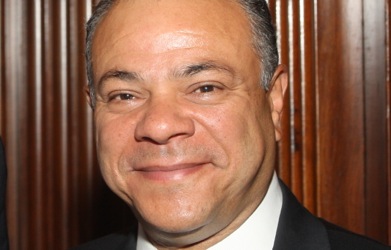 Managing Director
CVC Capital Partners
Amr Nosseir is Managing Director, Chairman and Head of Middle East Business Development and Investor Relations. Amr joined CVC in May 2015. Most recently, Amr was Chairman-Middle East at Perella Weinberg Partners where he was also a Founding Partner in 2006.
Prior to that, Amr spent nearly 16 years at Morgan Stanley, 12 as head of Morgan Stanley's Middle East Group where he was a Managing Director. Over his career covering the Middle East, Amr was involved in a wide range of corporate advisory assignments, mergers and acquisitions, financings and asset management initiatives as well as significant experience in capital raising activities in the region for traditional and alternative investment management.
Amr earned an MBA from Columbia Business School and a BA from Colgate University.