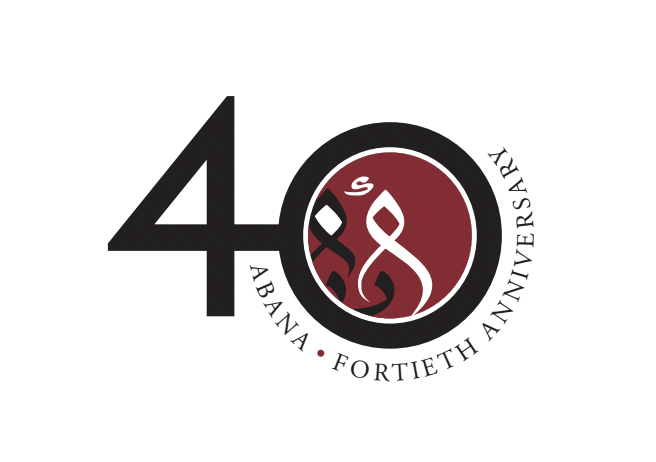 June 20, 2023
Message from ABANA President, Khalid Azim on ABANA's 40th Anniversary:
Over four decades, ABANA has harnessed the MENA's crosscurrents of people, capital, and ideas to facilitate discourse, build bridges, foster innovation, and make a positive impact.
ABANA was founded forty years ago as the "Arab Bankers Association of North America" with a core mission of fostering professional exchange and promoting the business interests of the Arab and Arab-American financial community in the United States. In 1983, fourteen financial institutions and forty banking professionals became the organization's inaugural members. Four decades later, ABANA has established itself as a unique forum for policy discussions, with a strong focus on connecting, inspiring, engaging, and informing Arabs, Arab-Americans and others who have an interest in the Middle East and North Africa (MENA) region.
The MENA region has a rich history with import and significance. In early human civilization, the fertile soil of the MENA region was the center point of human existence. Later, the peoples of this land fostered giant intellectual leaps in radical innovative thought and ideas in math, science, medicine, philosophy, art, architecture, poetry, and the very idea of time itself. Although, MENA is no longer the center point of the world's economy, it still produces 3.8% of global GDP, and accounts for 5.6% of the total world population, and 5.2% of global trade. On a grander scale, the MENA region has a combined $1.1 trillion worth of FX reserves and produces over 35% of the world oil production and 22% of the world gas production1.
Today, significant investment capital is being managed within the MENA region and put to work in some of the most transformational industries on the planet. Not only are MENA Sovereign Wealth Funds being managed by savvy investors and industry practitioners, but they are also putting risk capital into tomorrow's industries such as Sustainable Energy, Bio-Tech, Artificial Intelligence, Fin-Tech, Pharmaceuticals, Blockchain, Payments and e-commerce to name just a few. As MENA nation states accelerate economic and trade liberalization, along with incremental cultural and social reforms, a fast-growing young population see the world as a place to compete in racing to Mars, disrupting markets, or winning matches at the World Cup. For the financial services industry, this sets the stage for robust growth of advisory and capital raising fees in upcoming years. Saudi Arabia alone has launched $51.2 billion of investments led by local companies and its Vision 2030 plans are breathtaking in terms of ambition.2
There is also an unheralded resource in the MENA region, that is creating opportunity and driving change, the demographic dividend. This is a concept, as defined by the International Monetary Fund, in which a high fertility rate nation has a labor force growing more rapidly than the population dependent on it. It creates the scope for per capita income to grow and can lead to a more urban, modern, and industrial society, ceteris paribus. The experience of fast-growing Asian nation states (once referred to as "Asian Tigers") over the last few decades demonstrated that this dividend period is quite long, decades in fact. Moreover, this phenomenon can be followed by a second dividend through capital and asset accumulation, which also fosters higher domestic savings rates. "In short, the first dividend yields a transitory bonus, and the second transforms the bonus into greater assets and sustainable development."3 The implications in the MENA region are profound, because unlike the Asian Tigers whose economies were led by external investments, certain MENA nations have an abundance of hydrocarbon resources with large current account surpluses providing the resources to invest in the knowledge based sectors and skills necessary for the success of a modern economy.
These MENA cross currents are creating a vibrancy and energy in the region. This is fertile ground for an organization like ABANA, which centers itself on the very idea of connectivity and professional networks. In these past twelve months alone, ABANA has hosted program events on Fintech in the UAE, Revolutions in the MENA food chain, Saudi Women entrepreneurs, Hydrogen Energy, and a look at the Turkish economy in the aftermath of a devastating earthquake. Moreover, ABANA honored, His Excellency Yasir Al-Rumayyan, the governor of the Saudi Sovereign Wealth Fund and Chairman of Saudi Aramco, hosted Uber's CEO, Dara Khosrowshahi at a private showcase for ABANA members; and more recently honored John J. Mack, the former Chairman and CEO of Morgan Stanley, in conjunction with the launch of The ABANA Foundation, which will provide scholarships and fellowships.
ABANA has made a difference. The difference is measured not only in years, policy forums, events, gala dinners, honorees, and financial resources, but through its human-to-human intersection and impact. ABANA has been able to demystify the MENA region, exploring it as a vibrant place for business and financial opportunity. It has also created a pathway for generations of Arab and Arab-American business professionals to enter the marketplace, to represent the communities they come from, to live up to the best version of themselves. When H.E. Yasir Al-Rumayyan spoke at an ABANA event, his remarks focused on a dynamic future and the importance of intellect as fostered through human capital to solve the toughest business challenges faced in the world today. When Dara Khosrowshahi spoke at an ABANA event, he spoke about humility and kindness in our interactions with colleagues and our community. When John Mack spoke at a recent ABANA Foundation event, he spoke about the importance of doing the right thing, even when doing so comes at a personal cost. Each of these speakers and the countless other ABANA speakers, board members, and other constituents showcase how ABANA makes a difference. It does so by building bridges, facilitating dialogue, and embracing excellence. Renowned Andalusian Philosopher and champion of reason from the 12th century Ibn Rushd once said, "Knowledge is a light that illuminates our darkness." Ultimately, ABANA's mission and purpose is to find, share, distill and warehouse knowledge and by doing so illuminate a region, and the humans inspired by that region, for the entire world to see.
1 Source: IMF and BP.
2 Bloomberg : "Saudi Firms Outline $51 Billion of Projects" March 2, 2023
3 Finance & Development, IMF, "What is the Demographic Dividend?" By Ronald Lee and Andrew Mason, September 2006