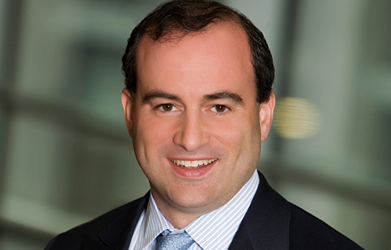 Managing Director
Global Infrastructure Fund, Morgan Stanley
Ahmad Atwan is a senior portfolio manager at Morgan Stanley's global infrastructure fund, where he focuses on investing in energy and energy-related infrastructure in the Americas.
Prior to joining Morgan Stanley in 2013, Mr. Atwan was a Managing Director at BlackRock. At BlackRock, Mr. Atwan helped lead the firm's Global Private Equity Group, BlackRock's direct private equity investment vehicle. In particular, he led the team's investments in the Energy and Commodities industries, including oil, natural gas, energy services, and pipelines/infrastructure.
Prior to joining Blackrock, Mr. Atwan spent over a decade in private equity, operating company, and management consulting roles. He founded and built Green Star Energy, a Brazilian sugar cane-to-ethanol production company that was sold at a significant premium four years after its founding. He also helped build an energy and financial services software company that was sold to a public company, and then again to SunGard Data Systems, at a significant premium for early investors.
Mr. Atwan also has prior experience as a private equity investor both domestically and internationally, most recently as the Managing Director, Investment Committee co-chair, and Chief Operating Officer of Millennium Finance Corporation, a Dubai-based investment firm that managed over $450 M for direct investments into energy, telecommunications, and technology companies. His fund invested in companies in the US, Kuwait, and India during his time there.
Mr. Atwan has significant international experience, having lived in Kuwait, Dubai, England, Brazil and the United States.
Mr. Atwan holds an undergraduate degree from Harvard University in Economics (1996) as well as a graduate degree from Oxford University in International Relations (1998). He was one of 32 Americans to be awarded a Rhodes Scholarship to attend Oxford University. Ahmad was also one of the founders of the Harvard Arab Alumni Association and the Arab Cultural Society at Oxford.
Previous Speaker Events:
The ABANA Summit @Bloomberg L.P., April 2015 
ABANA Conversation with Dr. Nansen G. Saleri on US Energy Independence, April 2013
ABANA-YALA Conversation with Ahmad Atwan and Chris Cheney, December 2013
Profile as of 07/19/2017