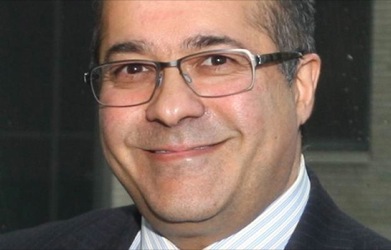 Mahmoud Mamdani, Vice Chairman & Managing Director, IBD at Morgan Stanley, was elected Chair of ABANA following the Association's annual meeting on January 17, 2018. He has served on the board of ABANA for over 9 years where he was a Vice Chair and chaired the Governance and Search committees.
Mr. Mamdani started his career in the Middle East Group at Morgan Stanley in New York and has subsequently worked with clients from around the world for over 30 years on a variety of mergers and acquisitions, restructuring and corporate finance transactions.
Also announced at the meeting were four new directors, each of whom was elected to a three-year term on the 20-person ABANA board:
The meeting was the culmination of another successful year for the Association, as summarized in year-end reports presented by outgoing ABANA Chair Mona Aboelnaga Kanaan, Secretary Samaa Haridi, outgoing Treasurer Zineb Guessous and Director Omar Wohabe.
Mona Aboelnaga Kanaan and the members recognized the outstanding service of retiring directors:
Ahmad Atwan, Managing Director, Morgan Stanley
Zineb Guessous, Managing Partner, Almena Partners
George Jalinos, President, The Galen Group.
Finally, ABANA Senior Advisor Susan Peters and Past Chair Omar Wohabe recognized outgoing ABANA Chair Mona Aboelnaga Kanaan for her dedication to the organization and outstanding leadership over the past three years.