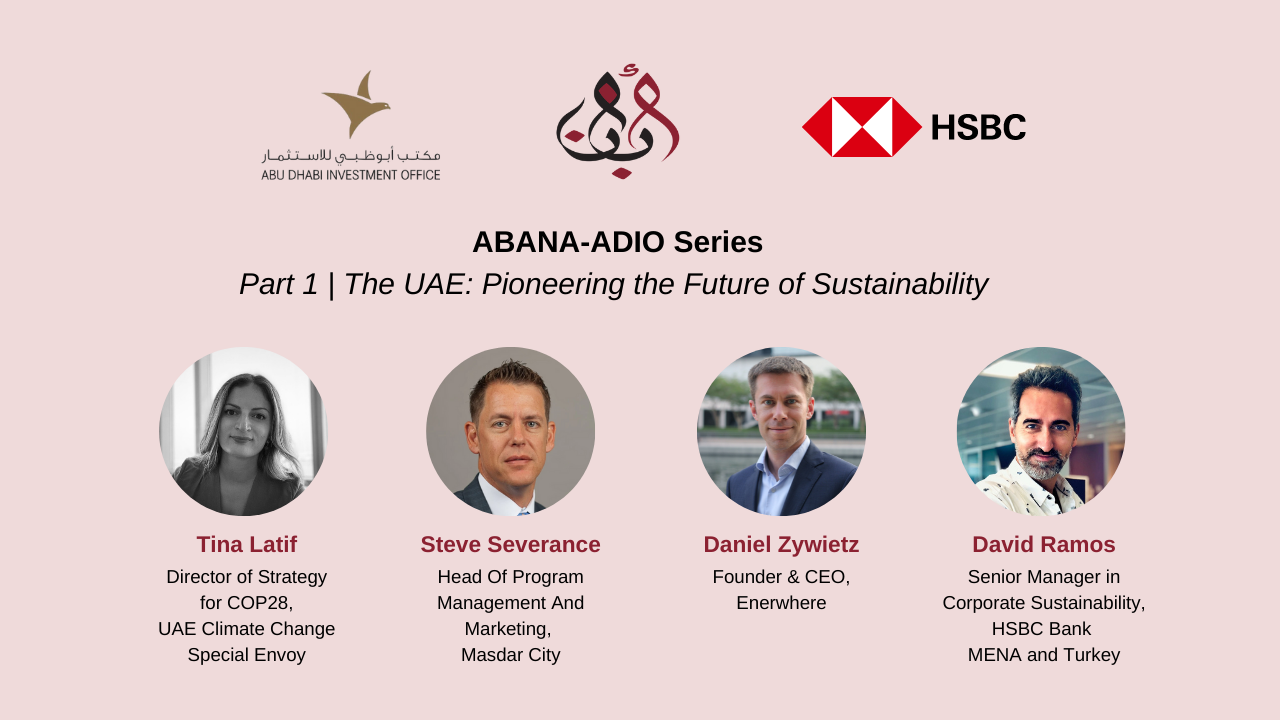 Date July 6, 2022, 10:00 am
ABANA and ADIO are delighted to host a conversation with Steve Severance, Head Of Program Management And Marketing at Masdar City; Daniel Zywietz, Founder & CEO of Enerwhere; and David Ramos, Senior Manager in Corporate Sustainability at HSBC Bank Middle East, North Africa and Turkey, highlighting UAE's commitment to sustainability, which is at the heart of the country's vision for the future. 
The UAE Net Zero by 2050 strategic initiative was launched in October 2021 as a national drive to achieve net-zero emissions by 2050, making the Emirates the first Middle East and North Africa (MENA) nation to do so. The UAE has invested $40 billion in clean energy over the last 15 years.
This panel is part of a three-day series of events highlighting key sectors of growth in the United Arab Emirates on June 22nd, 23rd and July 6th at 10 am NY time, 6 pm Abu Dhabi time.
Tuesday, July 6
10 am NY time | 6 pm Abu Dhabi time