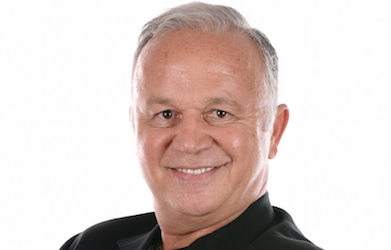 Named one of the most creative people in the world by Fast Company, Ahmed El Alfi has been an early stage/growth investor for the past 25 years.
El Alfi founded Hybrid Capital Partners in 1990, a private investment partnership. Hybrid Capital funded, helped grow and exited several successful companies. Since 2010 he founded Sawari Ventures, FLat6Labs, Nafham, and TATP.  Sawari Ventures is a Cairo based VC firm that aims to help transform MENA region economies through funding high growth technology based companies.  In 2011, Sawari Ventures created Flat6Labs which has grown to become MENA's leading startup accelerator, with programs in Cairo, Jeddah and Abu Dhabi and opening this year in Tunis, Bahrain and Beirut.  With over 100 companies formed, seeded and graduated to date.
Nafham is the top Arabic online video educational platform covering the Egyptian, Saudi, Syrian, Kuwaiti and Algerian public school curriculums, Nafham has given over 65 million free lessons to over 500,000 students.  TATP, established in 2013, took over half of the American University in Cairo's Tahrir Square campus to form the GrEEK Campus; a 25,000 square meter office park where over 130 startups now work and collaborate.  In addition to Sawari Ventures' and Flat6Labs' investments, his US portfolio includes Triporati, an online travel company; Pacific Toxicology, a drug testing laboratory and Zignal Labs a big data analysis company.
Previous Speaker Events:
US-MENA Tech Summit, April 2017
Profile as of 07/19/2017