Dr. Amer Bisat Elected President of ABANA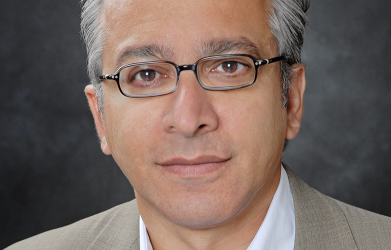 Dr. Amer Bisat, Managing Partner at the New York-based macro hedge fund Traxis Partners, has been elected President of the Arab Bankers Association of North America (ABANA) board of directors. He succeeds Omar Wohabe, Partner in Wohabe Law Offices, who concluded three terms as ABANA president.
Dr. Bisat is Traxis's Chief Investment Officer, overseeing its flagship emerging markets macro fund. He held previous positions as partner or portfolio manager at Rubicon, Morgan Stanley, UBS and Salomon Brothers. From 1990-98, he was a senior economist at the International Monetary Fund. Dr. Bisat is also an adjunct professor of International Monetary Theory at Columbia University.
Dr. Bisat has served as an ABANA director since 2010 and takes leadership of the Association as it celebrates its thirtieth anniversary. His fellow 2013 ABANA officers are:
In addition to Bisat, Nosseir and Idliby, the following directors were elected or re-elected to ABANA's twenty-person board by the Association membership: