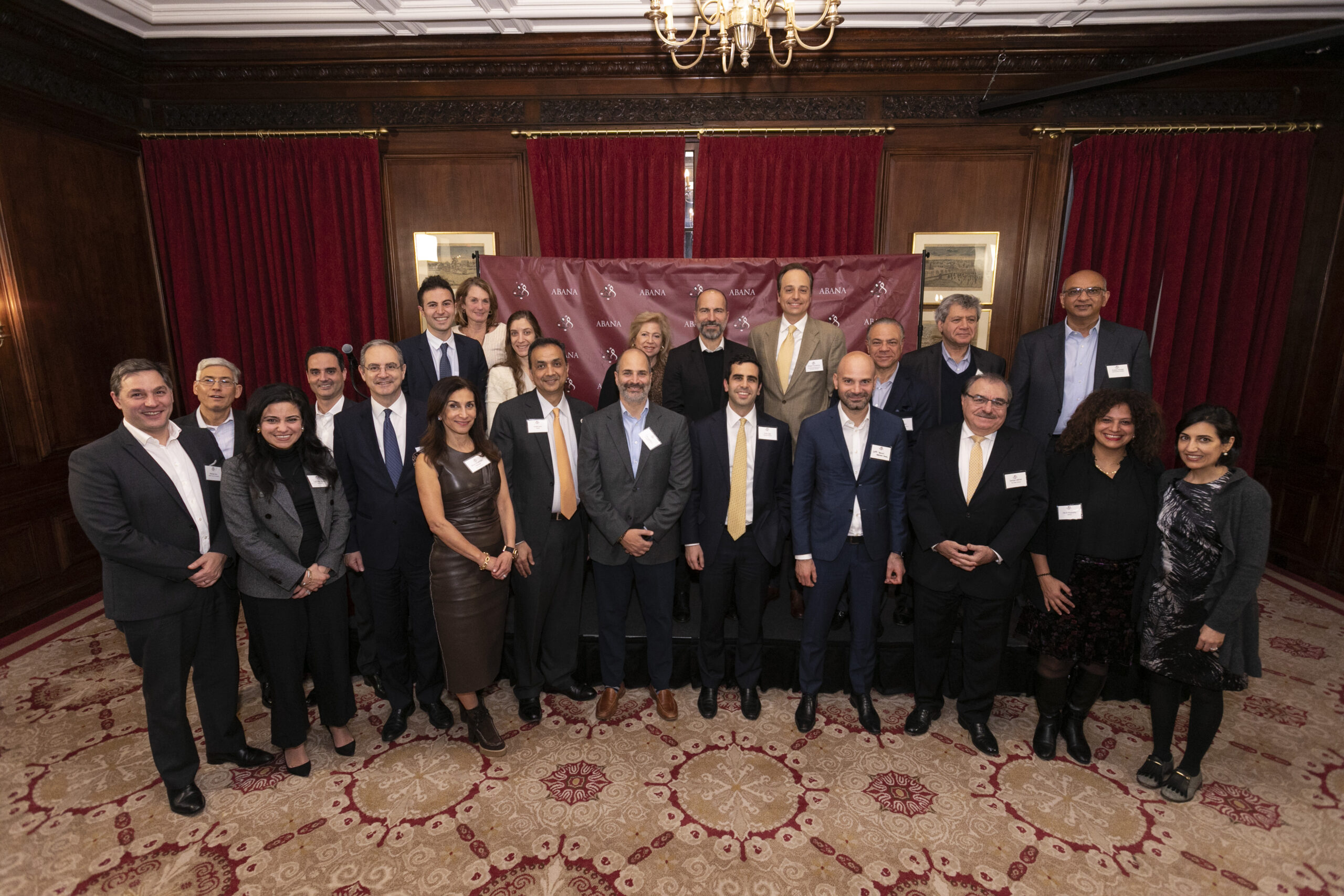 On Thursday evening, February 9, 2023, ABANA was honored to welcome Dara Khosrowshahi, CEO of Uber, to the Harvard Club for a fireside chat as part of our CEO Series, moderated by R.A. Farrokhnia, Faculty and Executive Director at Columbia University (Schools of Business and Engineering). Joud Abdel Majeid, ABANA Vice Chair and Deputy CFO at BlackRock, introduced the event, which was followed by a reception for ABANA's members and guests. The talk was wide-ranging, spanning the broader tech industry and Uber's place in it, as well as Khosrowshahi's own approach to leadership and strategy.
Khosrowshahi spoke about his core philosophies: "break down the problem, prioritize, be completely transparent, and move faster than you're comfortable with." He added, "if you make a mistake, you get more signal, and then you get it right. But you've got to be open enough so that you get that signal back." He also discussed the importance of building companies of people who share the same values and who have demonstrated a commitment to honing their craft, who can often be found from within. As for what's next, in his own words, "any vehicle that moves, we're going to wire up that vehicle."
ABANA turns 40 years old this year, and we are proud of our rich history as an intellectual warehouse and networking hub for finance professionals and institutions interested in MENA. Over the coming months, ABANA plans to celebrate our heritage, while embracing change and opportunity for a more impactful future, and we invite all of you to join us in this endeavor. A huge thank you to Mr. Khosrowshahi, our moderator, Professor Farrokhnia, and all our members and guests for joining us, and see you soon!
Footage from the event is on the event page, at this link.