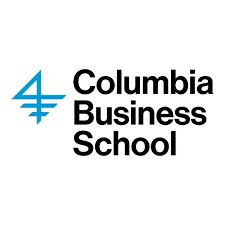 ABANA is pleased to extend the invitation to our community to attend Columbia Business School's second annual TalkIQ program, a series of fireside chats with women and renowned investors, executives and entrepreneurs.
---
We are pleased to announce the 2023 edition of TalkIQ, a series of curated conversations with renowned women trailblazers to help untangle complexity, identify trends, and codify skills necessary to succeed in today's fast-moving, tech-enabled world buffeted by economic headwinds.
Each online event will include a discussion on market dynamics, short- and long-term investment opportunities, and key lessons on the mental models, analytical mindsets, and effective leadership methods essential to adapt to and thrive in turbulent times.
For our Spring 2023 program, we will feature four events with outstanding investors, all with prior multidisciplinary operational and entrepreneurial experiences. See the schedule below for dates and times for each of our events.
TalkIQ is conceived, planned, and moderated by Columbia Prof. R.A. Farrokhnia, and is brought to you by Columbia Business School's Advanced Projects and Applied Research in Fintech. Events are open to public, including students, alumni, and friends of Columbia Business School educational programs.
Speakers:
Rebecca Kaden, Managing Partner at Union Square Ventures – Thursday, March 30 | 12:30-1:30pm ET
Deena Shakir, General Partner at Lux Capital – Tuesday, April 11 | 12:30-1:30pm ET
Frances Schwiep, Partner at Two Sigma Ventures – Tuesday, April 25 | 12:30-1:30pm ET
Lindsay Luger, Co-Founder & Founder at Energy Impact Partners – Tuesday, May 2 | 12:30-1:30pm ET
See details at business.columbia.edu/fintech