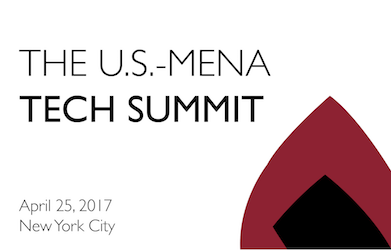 When
April 25, 2017
8:00am - 4:00pm
Where
White & Case LLP
1221 Avenue of the Americas
New York NY
The summit is hosted by ABANA and Harvard Business School Alumni Angels of New York (HBSAANY, the largest angel investor group on the East Coast), along with the Harvard Arab Alumni Association and HOF Capital.
This is the first in an annual series of Tech Summits focused on sovereign wealth funds, institutional investors, family offices, venture capitalists, and entrepreneurs interested in technology-driven entrepreneurship and with ties to the Middle East and North Africa region.   
Highlights of the summit include:
A panel of leading venture capitalists
A panel of institutional investors and family offices investing both in venture capital funds and directly into technology companies
A panel of investors and senior leaders who will discuss how fintech is disrupting the large financial services players
A showcase of early-stage tech companies, presented by Harvard Business School Alumni Angels of New York
The Tech Summit immediately follows the 4th annual ABANA Summit @ Bloomberg on April 24.  


Cost: $300.  Complimentary for institutional investors, qualified founders and members of ABANA and Harvard Business School Alumni Angels of New York. Contact Gabrielle Elhilow gelhilow@abana.co with your professional biography to request a complimentary pass.
Thank you to our sponsors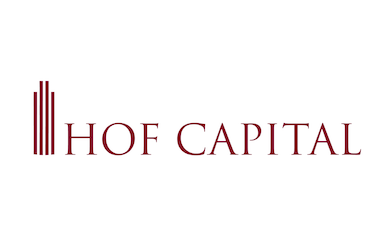 Thank you to our host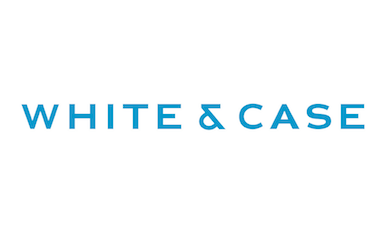 STARTUP SHOWCASE
The Summit will include a Startup Showcase with some of the highest-potential early-stage companies in the MENA-US community.  Our Selection Committee consists of HBS Alumni Angels of NY representatives and our organizational committee. We will choose the Showcase Companies  based on only one criterion: on a risk-adjusted basis, which applying company has the highest probability of producing maximum returns for its next round of investors?  
Criteria for entry: 
– CEO (and optionally other management) can present at the Summit April 25 in NYC
– Company has demoable product, is already incorporated in the US, and at least 2 team members are already working full-time on the company.
– Have raised no more than $4m and are planning to raise capital in the next round at a pre-money valuation of no more than $10m
– At least one member of senior management has significant ties to the MENA region, AND/OR the MENA region is a significant and short-term target market.  We are particularly focused on founders who speak Arabic, Farsi, Urdu, and/or Turkish, and are seeking to partner with organizations from those affinity groups.  
There is no requirement at all that anyone on the team have any connections to Harvard or any of our other affiliated university organizations.  
HOW TO APPLY
Timeline:
– April 17 5pm: Hard Deadline to apply
– April 16: Notification of Semifinalists
– April 16-20: Practice pitches
– April 21: Notification of Finalists
– April 25: live presentation at Summit

Before applying, we suggest reading Please Don't Pitch A Venture Capitalist Without This Checklist and How To Present So People will Hear
MEDIA POLICY
A limited number of press passes are available. To request a press pass, please contact Zainab Al Dabbagh, zaldabbagh@abana.co. The event is on the record.  
HBSAANY is the largest angel group on the East Coast by membership, with 300 angel investors and growing. HBSAANY's members are part of a global HBS Alumni Angels network with chapters on 4 continents.  The companies in which HBSAANY invest are NOT required to have any ties to Harvard University, and cover multiple industries and geographies, although many are in New York, New Jersey, Connecticut, and Eastern Pennsylvania.  Members are Harvard Business School and other Harvard University alumni who invest in early-stage private companies on an individual basis.  Many are active mentors to their portfolio companies. HBSAANY's members have experience across a wide range of industries and functional areas, and most have multiple investments in early stage companies.
The Harvard Arab Alumni Association ("HAAA") was founded in 2001 with two primary objectives. First, HAAA seeks to promote and strengthen the "Arab voice" at Harvard, an objective that was developed in response to the historical under-representation of the Arab world at Harvard University – be it within the student body, the curriculum, the faculty or the research priorities. The second objective of HAAA is to build a strong network among Harvard alumni with an interest in the Arab world, recognizing that the Harvard Arab alumni community could achieve a profound impact in the Arab world when joining forces across diverse geographies as well as educational and professional backgrounds.

Today, the Harvard Arab Alumni Association reaches over 4,000 alumni and friends and supports a number of charities, scholarship funds and initiatives throughout the Arab world, including Project Harvard Admissions to promote the admission of more Arab students at Harvard, and the HAAA Scholarship Fund, the first and only alumni-led scholarship fund at Harvard. In 2010, on account of our efforts, the Harvard President recognized us as the best Harvard alumni association.
HOF Capital is a technology venture capital firm. We look at over 2,000 companies annually to identify approximately 10 companies with the highest possible potential.  For a firm that typically invests at the Seed and Series A rounds, we have an exceptionally rich portfolio acceleration platform comprising 7 full-time staff; offices in NY (headquarters), London, and Cairo; as well as Venture Partners in San Francisco, Berlin, Dubai, Mumbai, and Taipei. Our team has close investing and strategic  relationships with 270+ enterprise leaders — government executives, limited partners and business development alliances.