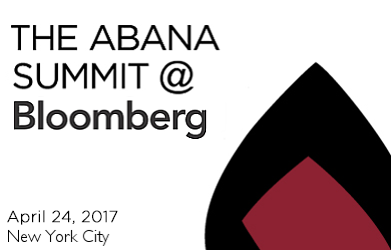 Date April 24, 2017, 12:00 pm
Location Bloomberg L.P.
731 Lexington Ave, New York, NYSee Map
Globalization at Risk. Save the date for the 2017 ABANA Summit @ Bloomberg, where speakers will explore changes to trade and commerce, the geopolitical risk map and China's economy, all through the lens of a new anti-globalization era and with an eye to the implications for emerging markets and the MENA Region. Check back for more details and speaker announcements.