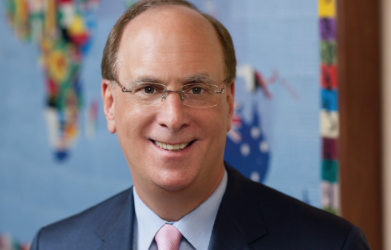 When
October 10, 2016 - October 11, 2016
6:00pm - 9:00pm
Where
The Pierre Hotel
2 East 61st Street
New York NY
Video coverage of the 2016 ABANA Achievement Award Dinner is now available.
Laurence D. Fink, Chairman and CEO of BlackRock, is the 2016 recipient of the prestigious ABANA Achievement Award. H.E. Anas Khalid Al Saleh, Deputy Prime Minister, Minister of Finance, and Acting Minister of Oil of the State of Kuwait, delivered the introduction at the October 10th event, which was held at The Pierre Hotel in New York City. Ali Velshi served as Master of Ceremonies.
A PDF of Mr. Fink's remarks is available
here
The award recognizes an individual who exemplifies outstanding leadership in banking and finance and who has displayed a proven commitment to positive professional cooperation between the US and the Middle East and North Africa.
ABANA Chairperson Mona Aboelnaga Kanaan pointed out that this is only the second time in thirty years that ABANA, founded in 1983 as the "Arab Bankers Association of North America," has given the award to a non-Arab recipient. "That ABANA's Board enthusiastically selected Larry Fink as this year's recipient is a testament to his outsized influence on the industry in which we all work. Under his leadership, BlackRock has moved from asset gatherer to true asset allocation advisor, and he now often gets the 'first call' from decision and policy makers all over the world — and certainly from the Middle East."
The ABANA Award Dinner has long been the premier U.S. event for the Arab and international finance industry. Held in New York City following the World Bank and IMF annual meetings, the event brought together hundreds of guests in celebration of an exemplary business leader.
Among past recipients of ABANA's Achievement Award are Carlos Ghosn, Hutham S. Olayan, Mohammed Ali Alabbar, Bader Al Sa'ad, Muhammed Al-Jasser, Mohammed El-Erian, Faisal Al-Ayyar, Lubna Olayan, Richard Debs, Prince Alwaleed Bin Talal and Abdul Majeed Shoman.
Laurence D. Fink, the Chairman and Chief Executive Officer of BlackRock, also leads the Global Executive Committee.
Mr. Fink has led the firm since its founding in 1988, keeping client centric solutions and innovation at the forefront of his leadership. He was named "CEO of the Decade" by Financial News in 2011 and has been named one of the "World's Best CEO's" by Barron's for nine consecutive years.
Prior to founding BlackRock in 1988, Mr. Fink was a member of the Management Committee and a Managing Director of The First Boston Corporation. Mr. Fink joined First Boston in 1976 and quickly became one of the first mortgage-backed securities traders on Wall Street. During his tenure at First Boston, Mr. Fink was co-head of the Taxable Fixed Income Division, which was responsible for trading and distribution of all government, mortgage and corporate securities. Mr. Fink also started the Financial Futures and Options Department and headed the Mortgage and Real Estate Products Group.
Mr. Fink serves as a member of the Board of Trustees of New York University and is Co-Chairman of the NYU Langone Medical Center Board of Trustees. Mr. Fink also serves on the Boards of The Museum of Modern Art (MoMA), the Council on Foreign Relations and Robin Hood, the New York City charitable organization. He is also an Executive Committee member of The Partnership for New York City, which works to engage the business community in efforts to advance the City's economy and maintain its position as the center of world commerce, finance and innovation.
Mr. Fink earned an MBA degree with a concentration in real estate from the University of California at Los Angeles (UCLA) in 1976 and a BA degree in political science from UCLA in 1974.
Our sponsors include:
Media Partner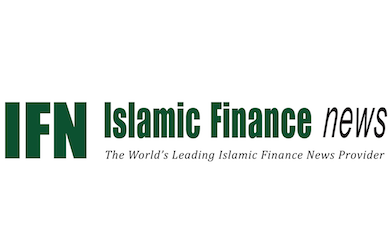 Registration
Online registrations are now closed for this event. Contact ABANA at 1 212 599 3030 or rsvp@abana.co for last-minute registrations or questions.