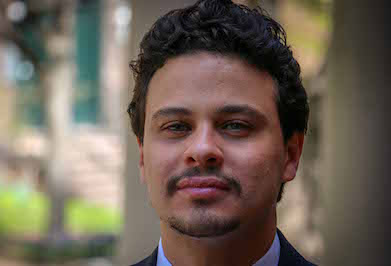 Omar is a Founder and General Partner at Arab Angel, an early stage venture fund focused on Seed and Series A technology investments in North America. The fund's mandate provides entrepreneurs unprecedented strategic access to the Gulf Cooperation Council (GCC) and the Middle East and North Africa (MENA) markets. Previously, he was a Director of Investor Relations, Strategy and Business Development at OCI N.V. based in New York City for over 3 years. Prior to the company's relocation to the Euronext Amsterdam, Omar was head of Investor Relations at Orascom Construction Industries in Cairo, Egypt for over 6 years. Before launching his fund and joining the OCI-family, Omar was a Consultant for Deloitte & Touche based in Chicago and a Leveraged Finance Analyst for Deutsche Bank in London. Omar has over 11 years of international experience in corporate finance, corporate communications, management consulting, strategy, investor relations and venture capital.
 
To-date, Omar has worked on over US$ 35 billion worth of transactions including mergers and acquisitions, initial public offerings, divestitures, share buybacks and various corporate restructurings. During his time at OCI in Cairo, Omar won the "Best Investor Relations in Egypt" award for four consecutive years. The award is based on votes from global investors and sell-side analysts conducted through Extel Surveys by Thompson Reuters on behalf of the Middle East Investor Relations Association (MEIRA). In 2012, Omar and his team also won the "Best Investor Relations Team in the Middle East for Crisis Communications" award. 
 
Omar has extensive experience in private equity and venture capital, having founded his own startup, Premier Foods SAE, which manages two gourmet fast food brands in Egypt. He previously advised Hikma Pharmaceuticals' corporate venture arm Hikma Ventures on its digital healthcare investments. Omar is also an angel investor in various startups including Andela, FiscalNote and Quarrio Corp and sits on the Board of various companies and associations including Gold Cleats Inc. and MEIRA.
 

Omar holds a BA in Economics and Political Science with Honors from the University of Chicago and an MBA from the Wharton School at the University of Pennsylvania.