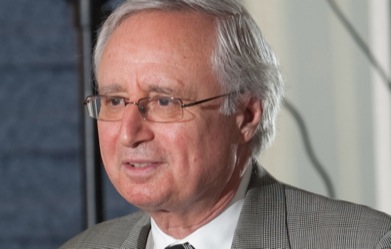 President
OAI Advisors
Dr. Odeh Aburdene is President of OAI Advisors. OAI Advisors provides advice and consultancy on Middle East business, energy and private equity. Prior to that he was a managing partner of CT Capital International, Inc. The Company provides advisory services to clients located primarily in the Middle East.
Dr. Aburdene received his Ph.D. from Fletcher School of Law and Diplomacy, specializing in Oil Economics. His thesis analyzed the impact of Middle East oil on the U.S. balance of payments. Dr. Aburdene also studied the Middle East Oil Industry at The Harvard Center for Middle East Studies. Dr. Aburdene has participated in several study groups in the U.S. and the Middle East on U.S. relations with the GCC.
From 1975 to 1980, Dr. Aburdene served with the First National Bank of Chicago as Vice President responsible for the Middle East. In 1980, Dr. Aburdene joined Occidental Petroleum as Vice President for Middle East business and as an advisor to Senior Management.
Dr. Aburdene has published several articles on International Monetary and Petroleum issues. He is also a member of the New York Council on Foreign Relations, the International Advisory Board of the Fletcher School of Law and Diplomacy, the Advisory Board of the Rand Center for Middle East Public Policy, the Advisory Board of Search for Common Ground, the Board of America Mideast Educational and Training Services, Inc. and the Board of Seeds of Peace.
Profile as of 8/1/2010