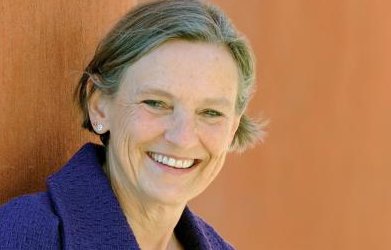 President
The American University in Cairo
Lisa Anderson was appointed president of The American University in Cairo in January 2011. A specialist on politics in the Middle East and North Africa, Dr. Anderson served as the University's provost from 2008 to 2010. As the chief academic officer, she was responsible for shaping and implementing AUC's academic vision and building the size and quality of the faculty.
Prior to joining AUC in 2008, Dr. Anderson served as the James T. Shotwell Professor of International Relations at Columbia University and was the dean of the School of International and Public Affairs at Columbia. She also served as the chair of the political science department at the University and as the director of Columbia's Middle East Institute. Before joining Columbia, she was assistant professor of government and social studies at Harvard University.
Dr. Anderson is the author of Pursuing Truth, Exercising Power: Social Science and Public Policy in the Twenty-first Century (Columbia University Press, 2003), The State and Social Transformation in Tunisia and Libya, 1830-1980 (Princeton University Press, 1986), editor of Transitions to Democracy (Columbia University Press, 1999) and coeditor of The Origins of Arab Nationalism (Columbia 1991).
Past president of the Middle East Studies Association and past chair of the board of the Social Science Research Council, Dr. Anderson is also a former member of the Council of the American Political Science Association and served on the board of the Carnegie Council on Ethics in International Affairs. She is member emerita of the board of Human Rights Watch, where she served as co-chair of Human Rights Watch/Middle East, co-chair of the International Advisory Board of the Von Humbolt Foundation and member of the International Advisory Council of the World Congress for Middle East Studies. She is also a member of the Council on Foreign Relations.
Dr. Anderson holds a BA from Sarah Lawrence College and an MA in law and diplomacy from the Fletcher School at Tufts University. She earned a PhD in political science from Columbia University, 1981, where she also received a certificate from the Middle East Institute. She was awarded an honorary doctor of laws from Monmouth University in 2002.
Profile as of 7/18/2013