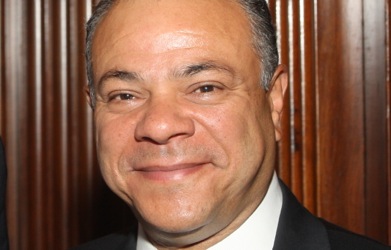 Senior Managing Director
CVC Capital Partners
Amr Nosseir is a Founding Partner of Perella Weinberg Partners. He is responsible for the firm's business activities in the Middle East and relationships with a select group of founding investors. With over 25 years of investment banking experience, Mr. Nosseir has been involved in a wide range of corporate advisory assignments, mergers and acquisitions, privatizations, equity and debt financings and asset management initiatives.
Mr. Nosseir's client responsibilities include major corporations and family-controlled companies in the Arab world and many of the Middle East's Ministries of Finance, investment entities, and Sovereign Wealth Funds.  He also has significant experience in capital-raising activities in the region for traditional and alternative investment management products.
Prior to joining Perella Weinberg Partners, Mr. Nosseir was Managing Director and Head of the Middle East Group in Morgan Stanley's Investment Banking Division for 12 years. During his leadership of the Middle East Group, Mr. Nosseir and his team were responsible for Morgan Stanley's primary relationships with the region's governments, institutional investors, financial services firms, corporations and family groups. He also led the firm's efforts in capital raising activities across the region.
Mr. Nosseir received a Bachelor of Arts in Economics from Colgate University and a Masters in Business Administration in Finance from Columbia University.
Mr. Nosseir is a member of the Board of Directors of the Arab Bankers Association of North America and the Near East Foundation. He previously served on the International Advisory Board of the Middle East Institute and the Cairo and Alexandria Stock Exchange and on the Board of Directors of the Egyptian American Business Association.
Previous Speaker Events:
Profile as of 07/19/2017