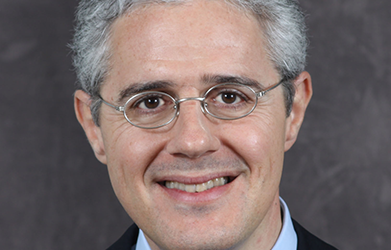 Economist
Alberto Ades is an economist and strategist with 22 years of experience in emerging markets. He's the former co-head of Global Economics and former head of GEM Fixed Income Strategy at BofA Merrill Lynch Global Research. At BofA Merrill Lynch, he was responsible for the formulation and communication of the macroeconomic outlook, related forecasts and investment strategies across the global emerging markets. As a market economist and strategist, Alberto has been a leading proponent of utilizing recent academic advances to estimate fair-value exchange rates, equilibrium bond yields, and sovereign credit spreads. In addition, he has developed innovative tools to assess economic activity and exports on a real-time basis.
He joined BofA Merrill Lynch from Citigroup, where he was head of Latin America Economic and Market Analysis for five years. Prior to that, he spent 11 years at Goldman Sachs in a variety of roles, including as co-head of Global Macro and Markets, director of Emerging Markets Strategy, and as an emerging markets currency economist and international economist. Ades has been ranked #1 or #2 in the Institutional Investor research team survey eight times. His teams at BofA Merrill Lynch ranked #1 in Economics in Asia, EEMEA and LatAm in 2015. Alberto has also worked as a consultant for the World Bank and for the Harvard Institute of International Development.
Ades received both a master's and doctorate degree in economics from Harvard University as well as a J.D. from the University of Buenos Aires Law School. In addition to his work as a market economist, he has published on economic growth, international economics and political economy in major academic journals such as the American Economic Review, the Quarterly Journal of Economics, and the Economic Journal amongst others.
Alberto is a native of Argentina, and lives in New York City.
Previous Speaker Events:
The 2016 ABANA Summit @Bloomberg L.P., April 2016
Profile as of 07/19/17