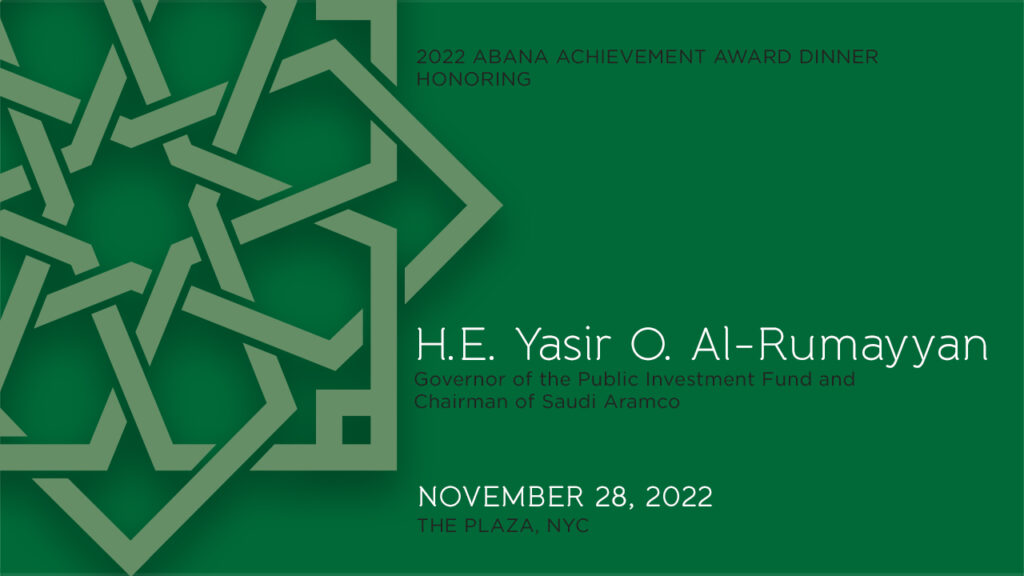 Mark your calendars for the 2022 ABANA Achievement Award Dinner honoring H.E. Yasir O. Al-Rumayyan!
ABANA is delighted to announce this year's Achievement Award Recipient, H.E. Yasir O. Al-Rumayyan, Governor of the Public Investment Fund and Chairman of Saudi Aramco. The event will take place on November 28th at the Plaza Hotel, New York City.
---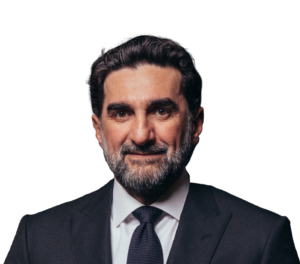 His Excellency Yasir O. Al-Rumayyan has been Governor of the Public Investment Fund of Saudi Arabia since 2015, leading all areas of operation of the sovereign wealth fund, which sits at the heart of Saudi Arabia's Vision 2030 and economic transformation strategy.
H.E. Al-Rumayyan's experience encompasses over 25 years working in some of Saudi Arabia's prominent financial institutions. He began his career at the Saudi Hollandi Bank, where he occupied key positions across various departments before becoming Head of International Brokerage. In 2004, His Excellency joined the Capital Market Authority as part of the founding team, being appointed Director of the Corporate Finance and Issuance Division in 2008. From 2010 until 2015, he served as Chief Executive Officer and board member of Saudi Fransi Capital, during which he also sat on the board of Tadawul, the Saudi Stock Exchange, from 2014 to 2015.
His Excellency holds key positions on the boards of some of the world's most influential companies and organizations, most notably as Chairman of Saudi Aramco, the world's most valuable listed company, a position he has held since September 2019. He has also held the position of Chairman of Ma'aden since September 2019. H.E. Al-Rumayyan is currently a board member of Uber Technologies Inc. and ARM Limited respectively.
H.E. Al-Rumayyan holds a degree in Accounting from King Faisal University in Saudi Arabia and is a graduate of the Harvard Business School's General Management Program.