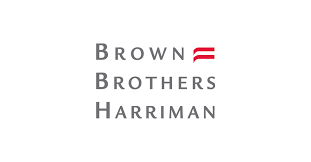 Brown Brothers Harriman – Investment Management
Institutional Business Development & Relationship Management
Relationship Manager – Middle East
In collaboration with the Senior Relationship Manager, the Middle East Relationship Manager will be responsible for managing relationships and portfolios for the most complex institutional clients, with a focus on the Middle East region. This position ensures that all clients are satisfied with services and acts as a trusted advisor by providing advice and proactive assistance in investment matters. The Relationship Manager exercises sound, professional investment judgment to meet the needs of institutional clients.
Relationship Management & Business Development
Build, maintain, and service institutional client relationships
Ensure all clients are highly satisfied with the service they receive, as demonstrated by continuing to maintain their assets at BBH.
Develop new institutional clients by working with network contacts and direct calls to institutions.
Gather additional assets from existing clients, as well as winning business of prospects identified by others.
Develop and monitor yearly plans to strengthen relationships with the most profitable institutional clients.
Ensure that systems or operational issues do not impact high levels of client satisfaction.
Work with clients to identify strategic investment objectives
Investment Execution
Implement investment strategy to meet client goals and objectives.
Utilize BBH guidelines and policy to assist with development of client specific plans.
Demonstrate fluent knowledge of various institutional sectors (central banks, sovereign wealth funds, government pension funds, insurance companies, family offices, specialty pools of capital, etc.).
Stay current with internal and external market activity and be conversant on economic and political news.
Oversee preparations for account review, account opening, closing, maintenance and the creation of client meeting materials
Risk Management & Administration
Exercise sound, professional investment judgment on behalf of clients, while avoiding risks to the firm.
Ensure adherence to compliance requirements of the business.
Complete documentation and written records of meetings and discussions.
Approve new accounts and conduct regular account reviews.
Document the start of an institutional relationship (e.g., fee schedule).
Increase level of knowledge around investment risk and tax consequences and demonstrate this knowledge to clients.
Clarify client expectations on a regular and ongoing basis
Business & Professional Leadership
Produce significant profit, provide significant contribution and input to the team, and demonstrate a high level of leadership.
Develop and implement long term new business strategies.
Ensure that each client relationship is appropriately profitable.
Review fee arrangements and ensure that expenses associated with servicing clients are appropriate given the associated revenues.
Manage increasingly complex accounts and client relationships
Qualifications
At least 5 years of relevant investment-oriented Relationship Management experience in the
Middle East
Bachelor's degree required; MBA preferred
Excellent client service and relationship management skills
Strong team player and work ethic
Knowledge of BBH products, services, practices, and investment philosophy
Proven ability to analyze complex issues and make sound decisions
Strong understanding of the legal environment for institutional investments
Excellent negotiating and influencing skills
Series 7 & 66 certification
CFA, CFP preferred
Please reach out to info@abana.co should you have questions.