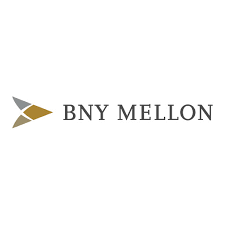 March 14, 2023
We are pleased to share with you a job opportunity for our ABANA community, from BNY Mellon in United Kingdom. Please feel free to circulate to your networks.
About BNY Mellon: BNY Mellon offers an exciting array of future-forward careers at the intersection of business, finance, and technology. They are one of the world's top asset management and banking firms that manages trillions of dollars in assets, custody and/or administration. Known as the "bank of banks" – 97% of the world's top banks work with us as we lead and serve our customers into the new era of digital.
With over 238 years of rich history and industry firsts, BNY Mellon has been built upon our proven ability to evolve, lead, and drive new ideas at every turn. Today, they are approximately 50,000 employees across 35 countries with a culture that empowers you to grow, take risks, experiment and be yourself. This is what #LifeAtBNYMellon is all about.
BNY Mellon is seeking a future team member for the role of Business Analyst, to join their Data and Platform Solutions team, supporting Front Office Services. This role is located in either London, Manchester, Edinburgh or Dublin – Hybrid.
In this role, you'll make an impact in the following ways:
Business Support
Provide business and data application support, enhancements and testing to agreed quality
Interface effectively with other support teams and build relations with key IT users, and Applications Vendor support
Application Support
Facilitate in the successful delivery of small projects into the production environment
Support testing of infrastructure changes & quarterly Disaster Recovery testing
Contribute to improvements in the application support environment
Troubleshoot day-to-day operational issues implementing long-term solutions which support the overall objective of reducing the number of incidents An understanding of the asset management industry: portfolio management, trading desired
To be successful in this role, we're seeking the following:
An understanding and/or experience in a quantitative finance domain such as: derivatives models, pricing models, risk models, performance models.
Good understanding of the investment management business, fund structures and processes. (passive vs active find management, re-allocation, rebalancing, etc.)
Front office and operations support experience within the asset management business is a plus.
Effective stakeholder management including senior managers, and ability to work well with others at all levels
Strong project management and coordination skills; able to manage multiple priorities
Aptitude for learning new front office support tools, concepts, and investment management systems
Enjoy a fast-paced and high-intensity environment
Bachelor's degree or higher in finance or similar quantitative field (economics, investment management, risk, etc.)