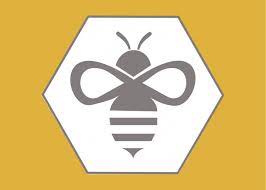 April 13, 2023
We are pleased to share with you a job opportunity for our ABANA community, from Apis Partners Dubai, United Arab Emirates. Please feel free to circulate to your networks.
---
Apis Partners LLP ("Apis") is a private equity fund manager founded in 2014. We support growth stage financial services businesses that create transformative impact in their communities. We are highly conscious of the developmental impact that the provision of growth capital for financial services can achieve. As such, financial inclusion and ESGI are a core tenet of our approach and investment mandate.
Our global team of c.40 professionals is based in London, Singapore, Dubai, Lagos, Milan, Mumbai, Nairobi and Cairo. The Apis group currently manages or advises in relation to total committed capital from investors of c.US$ 1.2B.
Apis offers an exciting role to an accomplished professional who seeks to develop a career in private equity investing in global markets and Financial Services. As Vice President, you will help Apis to source, analyse and execute exciting investment opportunities, to grow portfolio companies sustainably, and to expand the reach of Financial Services in key markets. The Vice President handles most of the financial modelling and due diligence for investment opportunities, while assisting with the management and monitoring of portfolio companies as well as sourcing deals and leading transactions. More day-to-day details on the Vice President's role are provided later in this guide.
Responsible investing and financial inclusion are the cornerstones of Apis' investment philosophy, with the firm incorporating ESG requirements into investment analysis and decision-making processes, policies and practices.
Further details on Apis can be found here: https://apis.pe/
Experience:
You will have had six years plus work experience at a private equity fund, ideally with investment experience, or an investment bank; you have demonstrated experience in leading transactions through every stage of execution, financial modelling, business analysis, or transaction development; and you have a relevant degree. You also have a strong interest in entrepreneurship, financial services and technology.
Responsibilities:
You will lead on compiling industry research and market analysis and proactively identifying potential opportunities
You will use your experience to provide insight and analysis into prospective opportunities and help the team to determine viability
You will provide investment rationales, own financial models, validate assumptions
You will lead the due diligence process
You will manage the deal transaction end-to-end
You will provide general support to the team when needed such as:
o Compiling deliverables
o Coordinating meetings and calls
o Ensuring deal documentation is up to date and stored correctly
o Managing due diligence lists
You will liaise and negotiate with external stakeholders such as management teams, vendors, banks, advisors
You will engage and collaborate with internal stakeholders across the firm to ensure effective information and knowledge sharing
You will follow rigorous, best-in-class investment processes and discipline across the platform
You will promote an open and transparent working relationship across the team and a positive culture carrier for the Group
You will comply with any training, regulatory and compliance obligations as deemed fit by the Group
You will have responsibility for pitch decks and/or any other marketing or database responsibilities e.g. Affinity
Your Profile:
You will possess a mix of technical, analytical and interpersonal skills and as a valued member of a growing, entrepreneurial team, you will also:
Possess an in-depth understanding of end-to-end sourcing, originating and executing transactions
Have gained significant investment experience within the fintech and finance sectors
Possess advanced skills and experience around financial modelling, analysis, valuation and due diligence
Be creative, agile and flexible in your thinking but rigorous in your analysis and organizational abilities
Develop proactive solutions and think strategically
Be a good communicator with the ability to illustrate points both verbally and in written form
Be resilient; be able to meet the challenges presented by a constantly evolving work environment
Be able to build effective working relationships and have a credible, honest and open approach both internally and across the market
Be a true team player who is communicative and collegiate
Display an entrepreneurial spirit with drive and ambition to be an integral part of growing the fund
Share our strong belief in the mission and values of the business
Be a Finance, Economics, Business or Mathematics graduate