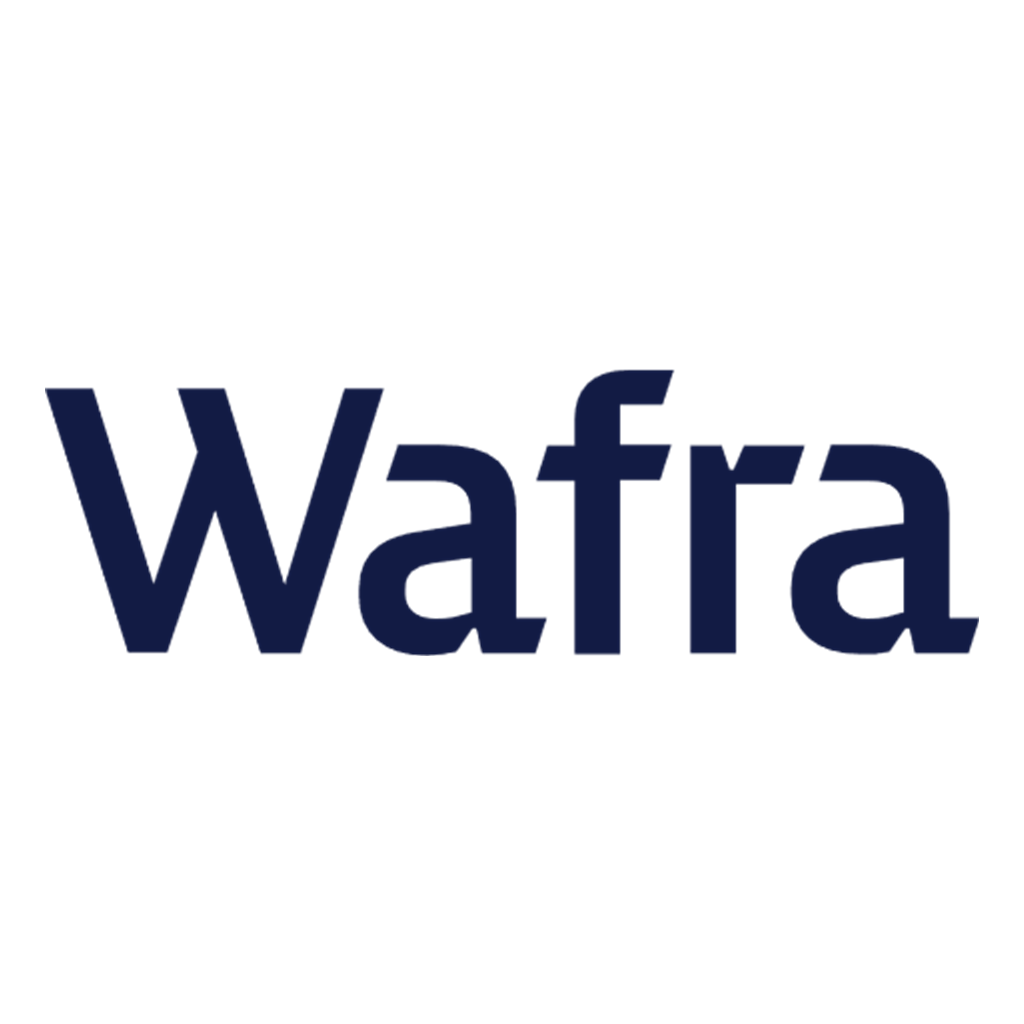 August 23, 2022
ABANA Members,
We are pleased to share with you a few job opportunities from ABANA member Wafra Inc. in New York. Please feel free to circulate to your networks. If you have any questions, you may reach out to adoumar@abana.co.
About Wafra:
Wafra Inc. is a leading global investment firm currently managing approximately $32 billion in assets and commitments across a variety of asset strategies. Behind our investment strategies are talented professionals, principally in New York and other financial centers, who bring expertise and experience to deliver strategic, reward-focused solutions. Wafra seeks to provide long-term investment return solutions that span not just years, but generations.
To view more job opportunities, check Wafra's Careers Page
Position: Real Estate Asset Management Associate
Reports to: Director-Alternative Real Estate Asset Management
Position Summary:
The Associate will primarily focus on Alternative Real Estate Asset Management. Alternative real estate is a direct investing strategy targeting niche real estate asset classes (SFR, medical office, marinas, car washes, student housing, etc.)
The Associate will be involved in all aspects of the asset management process and will be responsible for providing analytical review of property level transactions and real estate platforms and portfolio companies including, but not limited to: new leases, capital projects, financing events, and dispositions. Additional responsibilities will include the review of property level reporting, preparation of investor level reporting, updating argus files, and providing general support to the asset management team for investments primarily in the United States. The position will be based in New York.
Duties and Responsibilities:
Oversee the day-to-day management of existing alternative real estate assets held in owned platforms, direct or joint venture ownership structures as directed
Work closely with all team members, investment partners, third party management companies, and other key relationships to ensure the proper management and oversight of the portfolio
Analyze and review property level information including, financial reports, leasing information, and property level distribution information
Maintain and update financial models used within the group to analyze property level decisions, produce forecasts, and prepare/review annual budgets utilizing both Argus and Excel
Work actively with senior management (VP and above) on investor level reporting, including the preparation and review of materials
Input, maintain, and update critical data for existing assets under management to ensure compliance of internal protocols and various reporting objectives are achieved
Gather and evaluate economic, demographic, and real estate market data for the purpose of making specific investment recommendations under the guidance of senior management
Assemble and draft investment memoranda along with any related support material for review by senior management
Prepare ad-hoc reports and assist on special projects
Participate in property and market tours
Travel as necessary
Other duties as assigned
Requirements:
Degree from a top-tier university with strong academic performance, MBA or MS with a Real Estate focus preferred
Approximately 3-5 years relevant work experience, preferably across a broad spectrum of property types
Experience in acquisitions, finance, leasing, asset management, or development is a plus
Excellent financial/quantitative skills and fluency in Excel, Word, PowerPoint, and Argus software
Must possess the ability to prepare detailed analyses and to make well-reasoned, decisive recommendations to senior management
Outstanding written and oral communication skills
Position is based in New York and will be expected to be in-person 5 days a week
Please send your resume to aidrecruiting@wafra.com with the subject line "Associate, Alternative Real Estate Asset Management" if interested.
---
Position: Vice President
Reports to: Managing Director – Absolute Return Strategies
Position Summary:
Wafra is seeking a Vice President in its Alternative Investments Division ("AID") for immediate hire. The Vice President will primarily focus on AID's Absolute Return Strategies mandate with a focus on special situation transactions. The Vice President will also have the ability to work across AID's other business lines, including infrastructure, alternative real estate, and financial services private equity.
The Absolute Return Strategies' Special Situation mandate targets senior debt, mezzanine debt, preferred equity and structured equity solutions investments in niche, off-the-run opportunities which are largely uncorrelated with public market indices. The strategy is focused on private market transactions but has flexibility to opportunistically invest in public market dislocations. The strategy primarily targets opportunities within the Real Asset and Financial Services industries.
Duties and Responsibilities:
Work as part of deal team analyzing special situation investment opportunities, including direct investments and joint ventures across private and public markets
Ability to lead and manage all aspects of transaction execution: negotiation of deal documentation, transaction structuring, coordination with 3rd parties, due diligence, on site diligence, and managing counsel
Efficient quantitative and qualitative due diligence on prospective investments
Networking and sourcing prowess and development of market relationships
Career track position with the ability to source deals and drive investment strategy
Clear and concise communication of investments to investment committees
Engaging in portfolio asset management and monitoring, helping drive successful investment exits
Requirements:
Passion for investments in complex, off-the-run situations
Degree from a top-tier university with strong academic performance (MBA not required)
6 – 10 years of relevant work experience, preferably with experience at a top-tier private credit or special situation firm
Ability to invest across the capital structure with a broad industry knowledge, including Real Assets and Financial Services
Excellent quantitative skills with experience building bespoke financial models
Outstanding communication, leadership, and interpersonal skills
Position is based in New York and will be expected to be in-person 5 days a week
Please send your resume to: p.steinberger@wafra.com and w.corbett@wafra.com with the subject: "Vice President, Absolute Return Strategies" if interested.
Position: Senior Associate, ESG
Reports to: Director
Position Description:
Wafra is seeking a highly motivated, experienced Senior Associate to join its Sustainable Investment Group. This team is responsible for integrating environmental, social and governance ("ESG") principals across Wafra's diverse asset classes which focus heavily on private equity, real estate and other alternative investment strategies. We actively seek solutions and work closely with Wafra's investment teams to conduct ESG diligence and implement value creation initiatives across a range of complex investment strategies in order to build long-term sustainable businesses.
The Sustainable Investment Senior Associate will play a lead role in ESG value creation initiatives while also aiding in research and diligence across Wafra's diverse alternative investments. The candidate should have a background or formal education in finance with a deep understanding of private markets and alternative investments.
Duties and Responsibilities:
Devise and implement sustainability-focused solutions to help create value for Wafra's existing portfolio companies across private equity, venture capital, real estate and infrastructure
Create value creation plans for potential new portfolio companies on a range of topics including resource efficiency, best-in-class ESG practices and innovative business opportunities
Research and collaborate extensively with investment teams to conduct ESG diligence on new investment opportunities and monitor the performance of existing portfolio companies
Analyze and apply market research to aid in creating best-in-class ESG frameworks for Wafra and its portfolio companies
Research and publish thought leadership and develop informed opinions on emerging global ESG-related regulation, sector-specific opportunities and risks as well as broader macroeconomic ESG trends
Present to global asset owners on a range of ESG integration frameworks that are customized based on complex deal structures
Develop data management capabilities/tools to ensure that performance improvement data is captured, collected and analyzed to track progress, metrics and efficiencies
Support leadership required to maintain a cohesive, adaptable ESG strategy with Wafra's portfolio companies
Assist the team in creating customized solutions for sustainability and C-suite leaders of Wafra's portfolio companies to reduce ESG risk and capture value creation opportunities
Develop and deliver promotional and educational programs to ensure portfolio companies embrace ESG fundamentals
Communicate Wafra's sustainability program to internal teams, portfolio companies and external stakeholders to educate and win support from these various constituencies
Support the Sustainable Investment Group in monitoring, analyzing and communicating developments in industry standards and ensure adherence to pertinent legislation
Assist with publications and develop presentations for clients
Requirements:
Minimum of 4-5 years of experience in a management or financial consulting role or, alternatively, in an investment banking, ESG research or product management role at an asset manager
Entrepreneurial spirit and robust work ethic with the ability to independently devise and execute projects to completion
Financial research experience with the ability to apply findings within ESG integration
Excellent verbal, written and analytical skills
Results-oriented mindset with a dedication to analyzing sustainability factors and innovating ways to retain and create value
Demonstrated experience working with alternative investments
Capacity to handle multiple tasks at a time with strong attention to detail
Ability to interact effectively and professionally with clients within the financial industry
MBA/CFA/CAIA a plus
Please send your resume to ESGRecruiting@wafra.com with the subject "Senior Associate, ESG". if interested.