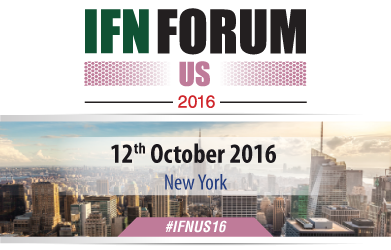 IFN and REDmoney Events has announced that its 2016 IFN U.S. Forum has been moved one day to Wednesday, October 12, 8:30 am – 1:30 pm. The event will be held at the PwC office located at 300 Madison Avenue.
Designed to profile the growing number of investment opportunities available to Shariah compliant investors, ranging from innovative real estate deals to agriculture and livestock investments the IFN US Forum will bring together key industry players, asset and fund managers and financial intermediaries in the US representing the retail finance, debt and equity markets
While Islamic finance activities in the US have taken a back seat in recent years, momentum is now building, with the improving US economy and growing interest from overseas investors seeking solid assets. Deals are being done at the larger end of the spectrum and more discussions are being carried out about promoting large Sukuk and funds transactions. The IFN US Forum will offer delegates access and insight into efforts being taken by industry players and market makers within the US in developing Islamic financial products and lucrative opportunities for domestic and foreign investment into Shariah compliant investments.
To register click here
To view full agenda click here