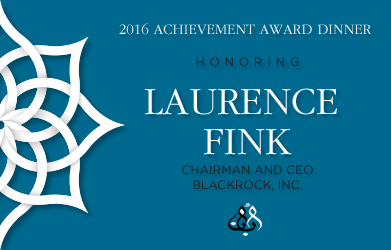 ABANA has announced that its 2016 Achievement Award Dinner, at which we will honor BlackRock Chairman and CEO Laurence D. Fink, has been moved back one day to Monday, October 10th. The ABANA Conference will take place the following day, Tuesday, October 11th.
All other details around the program and its speakers remain unchanged. We apologize for any inconvenience this change may cause, and appreciate that this will be a preferable date for our many guests who will be attending the World Bank/IMF meetings on October 9th and observing Yom Kippur on the evening of October 11th. 
Please do not hesitate to contact ABANA with any questions about these changes.