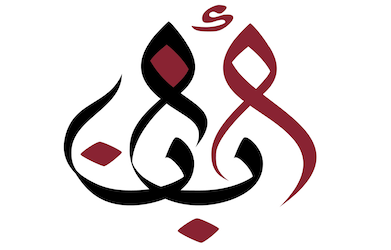 ABANA Members!
We are pleased to share with you a number of job opportunities available at Ardian, Neuberger Berman, and The Public Investment Fund (PIF). Below is a list of the positions available within each institution. If you would like to access more information about the positions advertised below, please email adoumar@abana.co.
---
1) ARDIAN
Ardian is a world-leading private investment house with assets of US$110bn managed or advised in Europe, the Americas, and Asia. The company is majority-owned by its employees. It keeps entrepreneurship at its heart and focuses on delivering excellent investment performance to its global investor base. Through its commitment to shared outcomes for all stakeholders, Ardian's activities fuel individual, corporate and economic growth around the world. Holding close its core values of excellence, loyalty, and entrepreneurship, Ardian maintains a truly global network, with more than 700 employees working from fifteen offices across Europe (Frankfurt, Jersey, London, Luxembourg, Madrid, Milan, Paris, and Zurich), the Americas (New York, San Francisco, and Santiago) and Asia (Beijing, Singapore, Tokyo, and Seoul). It manages funds on behalf of around 1,000 clients through five pillars of investment expertise: Fund of Funds, Direct Funds, Infrastructure, Real Estate, and Private Debt.
Applicants are also welcome to email anna.paternostro@ardian.com directly for the positions specified below.
New York:
---
2) NEUBERGER BERMAN
Founded in 1939, Neuberger Berman is a private, independent, employee-owned investment manager. From offices in 23 countries worldwide, the firm manages $433 billion in client assets (as of March 31, 2020) across a range of strategies—including equity, fixed income, quantitative and multi-asset class, private equity, and hedge funds—on behalf of institutions, advisors and individual investors globally. Tenured, stable, and long-term in focus, the firm has built a diverse team—including 600-plus investment professionals and more than 2,300 employees in total—united in their commitment to delivering client outcomes and investment excellence. It is our people who define our culture and have enabled us to be recognized by Pensions & Investments as the first or second "Best Place to Work in Money Management" for the last five consecutive years (firms with 1,000+ employees).
Applicants can apply to the positions listed below:
---
3) PUBLIC INVESTMENT FUND (PIF), KINGDOM OF SAUDI ARABIA
As one of the world's largest sovereign wealth funds, the Public Investment Fund (PIF) has a world-class investment portfolio with a focus on long-term, opportunistic investments, both domestically and internationally.
The Public Investment Fund (PIF) in Saudi Arabia is hiring for senior roles (including up to Senior VP). Candidates are being sought for the PIF Automotive & Mobility Investments Team. Ideal profile:
All nationalities
Strong education
8+ years experience (i.e. VP and above)
From buy-side, iBanking, or consulting
Transaction/DD experience, Financial modeling, Term sheets, negotiation, Deal/project management skills, etc
If interested, please send your resume to info@ivystrategyadvisor.com.