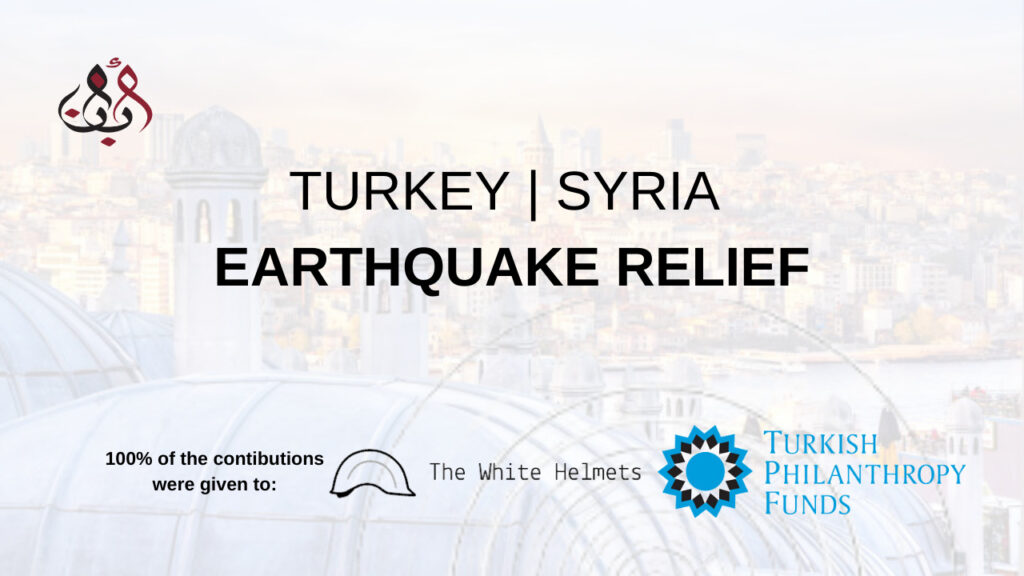 On behalf of ABANA's Board of Directors and the ABANA team, we would like to extend our heartfelt condolences to the people of Syria and Turkey following the recent devastating earthquakes and aftershocks. It is with deep sadness that we witness the grief, suffering, and displacement underway. We stand in solidarity with local and international aid, relief, and rescue efforts. We recognize the profound impact the loss of loved ones and livelihood will have on many, disproportionately affecting the most vulnerable and marginalized. Our thoughts and prayers are with all those affected by this tragedy.
The ABANA Board of Directors sponsored the fundraising event held by Zooba, a local Egyptian restaurant, on the 26th of February. The fundraiser contributed 100% of ticket sales to two organizations engaged in relief efforts in the region: The White Helmets in Syria and Turkish Philanthropy Funds in Turkey.
ABANA and its Board of Directors encourages our members and community to donate to the above mentioned organizations directly. Any and all contributions could make a difference in rebuilding the future of the devastated communities of Turkey and Syria. You can also contact us for a list of recommended organizations.
Last updated on: February 28, 2023.