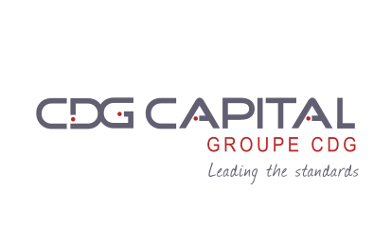 ABANA welcomes CDG Capital. CDG Capital is a 100% subsidiary of Caisse de Dépôt et de Gestion (CDG), with a strategy based on a dual remit: to be the leader in asset management and a benchmark in investment banking in Morocco, while playing a part in the maturing process of the financial markets. Since launching a few years ago, CDG Capital has become a key player and leading operator in its three investment banking business lines:
Asset Management Services
Corporate & Investment Banking
Capital Investment
CDG Capital is today a leader in several business segments:
Leader in asset manager;
Joint leader in custodian services;
Top primary dealer in treasuries;
Acknowledged expert in financial engineering, mergers and acquisitions, structured finance, and equity and bond issuance.