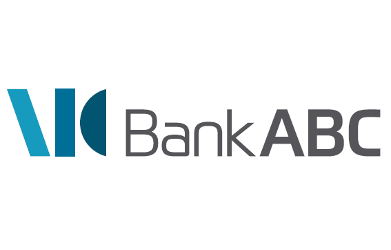 Arab Banking Corporation (ABC) announced it has revamped its corporate identity and changed its brand name to Bank ABC. The Bank's new identity launch coincides with the commemoration of its 35th Anniversary.
The change to a single, unifying global brand name and corporate identity will take effect on 15 June 2015 across the Bank's global network spanning 18 countries in the Middle East and North Africa (MENA), Europe, the Americas and Asia (with the exception of its subsidiary in Brazil, which will keep its own identity as Banco ABC Brasil).
The Legal names of the Arab Banking Corporation and its subsidiaries will not change.
Mr. Saddek Omar El Kaber, Chairman of Bank ABC, said: "The rebrand marks a new era in the history of the Bank, which celebrates its 35th anniversary this year. The development of a consistent, singular universal brand was part of a profound and rigorous process to redefine our branding strategy. Our existing brand served us well for the past 35 years. Our markets and stakeholders have evolved and we must adapt our corporate identity whilst building on our illustrious heritage."
The rebranding will also support Bank ABC as it continues to develop as a truly global, client-centric organisation that bridges the world's markets to the Middle East. "Our brand development initiative is part of our strategic commitment to fulfill our new vision to be MENA's leading international bank," Mr. El Kaber concluded.
The new brand underpins Bank ABC's core strategy to deliver a high performing international bank. The Bank will continue to grow its primary banking franchises in MENA and Brazil while seeking opportunities to add to its primary markets, international network and capabilities that complement its existing business. At the same time, Bank ABC will continue to focus on enhancing its operating model around investment returns, strategic cost management and strict compliance with regulations.
"This rebrand reaffirmed our core values–client centric, collaborative and consistent–that sit at the heart of our offering. We are committed to developing long-term relationships with our customers through a deeper understanding of their needs by working together as one team across our international network. Our commitment to customers and adherence to our core values will drive Bank ABC's success as we write the next exciting chapter in our history," said Dr. Khaled Kawan Group Chief Executive Officer of Bank ABC.
"Revamping ABC's corporate identity and adopting a new branding strategy also reflect our strong commitment to providing superb customer services and to making sure our stakeholders' success is a key objective to Bank ABC. This will be reflected in our new promise, a team committed to your success," he added.
Established in 1980, Bank ABC has an international network of branches offices in 18 countries across the world. While Bank ABC's well-established network in the region makes it one of the best known banks in MENA, it operates as a truly global organisation with the majority of its revenues generated from diversified geographies.
Bank ABC is a leading provider of innovative wholesale financial products and services that include corporate banking, trade finance, project and structured finance, syndications, treasury products and Islamic banking. It also offers personal finance and retail banking services in Jordan, Egypt, Tunisia and Algeria.