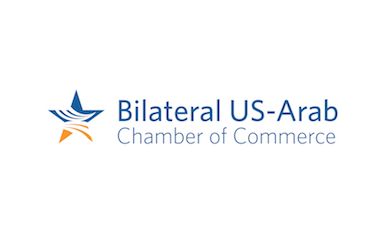 The Bilateral US-Arab Chamber of Commerce is an exclusive membership-based network of international business leadership that establishes strategic connections with key decision-makers in the United States and Middle East/North Africa (MENA) to foster economic growth, educational advancement and mutual respect.
Founded in 1997, the Bilateral Chamber is a not-for-profit organization whose membership includes Fortune 500 companies, private sector enterprises, thought leaders, and academic institutions from a wide range of industry sectors across the U.S. and MENA.
Through our series of world-class programming, the Bilateral Chamber provides insight into the economic and social climate in both regions and access to  the solid relationships that are essential for producing positive outcomes for all stakeholders.