30th Anniversary Book Now Online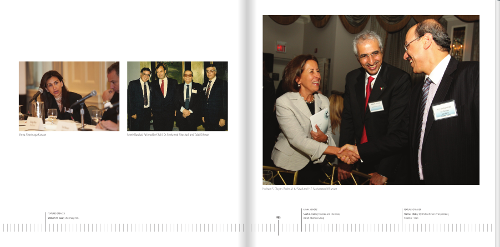 Thirty years ago, a community of peers came together to form a business association bridging Arab and US finance. The organization that emerged – ABANA – has surpassed the founders' expectations. ABANA's dual role as a networking body and content provider is recognizable across borders. Its annual Achievement Award garners unparalleled prestige. The institution boasts an exceptionally strong membership roster. And, structurally, ABANA is a mature, professionally managed and financially healthy organization.
But above all, ABANA is about people: the staff – led by Susan Peters – whose professionalism and excellence has become legend; the Board, whose members include men and women at the apex of the industry; and most importantly, the members – both individual and institutional. This book looks back at the last thirty years and tells ABANA's story through its people. It is a good story that I have a feeling people will keep telling decades into the future.
Amer Bisat
Managing Director, BlackRock
ABANA President