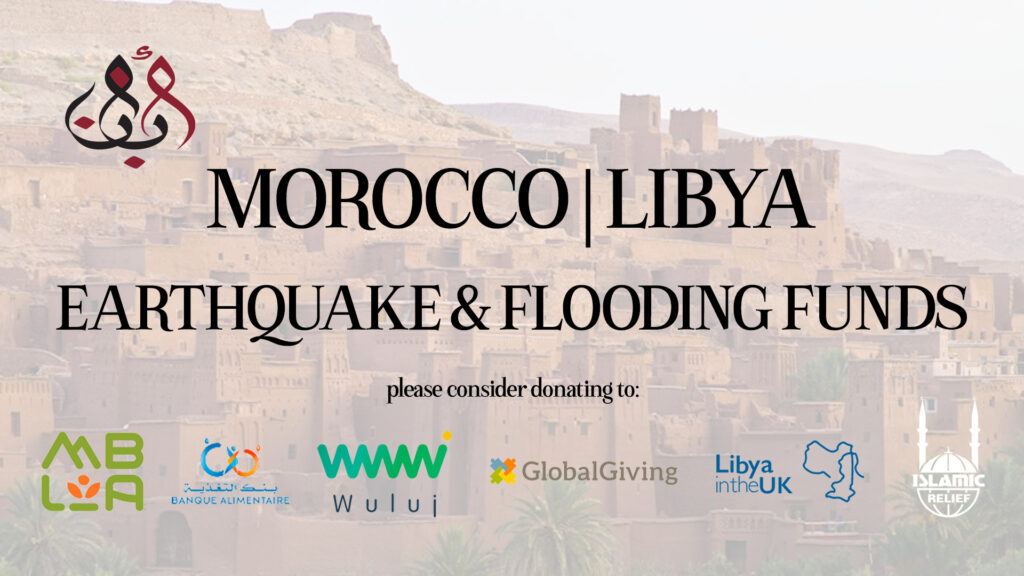 Dear ABANA Members and Supporters,
On September 8th, a massive natural disaster hit Morocco with a 6.8 Richter scale earthquake. This has created a death toll of 2,682 and counting and has created tremendous pain and suffering. Ongoing recovery efforts are hampered given the worst devastation has been in the Atlas Mountains, where remote towns and villages have been hit the hardest.
This tragedy has been followed by heavy storms in Libya followed by the collapse of two dams creating a death toll of at least 2,000, and an untold ­­number of missing, currently estimated at 10,000.
Despite nearly impossible circumstances, the Moroccan and Libyan people show tremendous strength, resilience, and courage.
ABANA and its members wish to express sympathy and solidarity with the Moroccan and Libyan people. In addition, ABANA's Board of Directors is listing below organizations that might be considered for charitable giving.
ABANA highlighted organizations to donate to:
High Atlas Foundation: (Morocco)
Moroccan Biodiversity & Livelihoods Association: (Morocco)
With Sympathy and Solidarity,
The ABANA Board of Directors