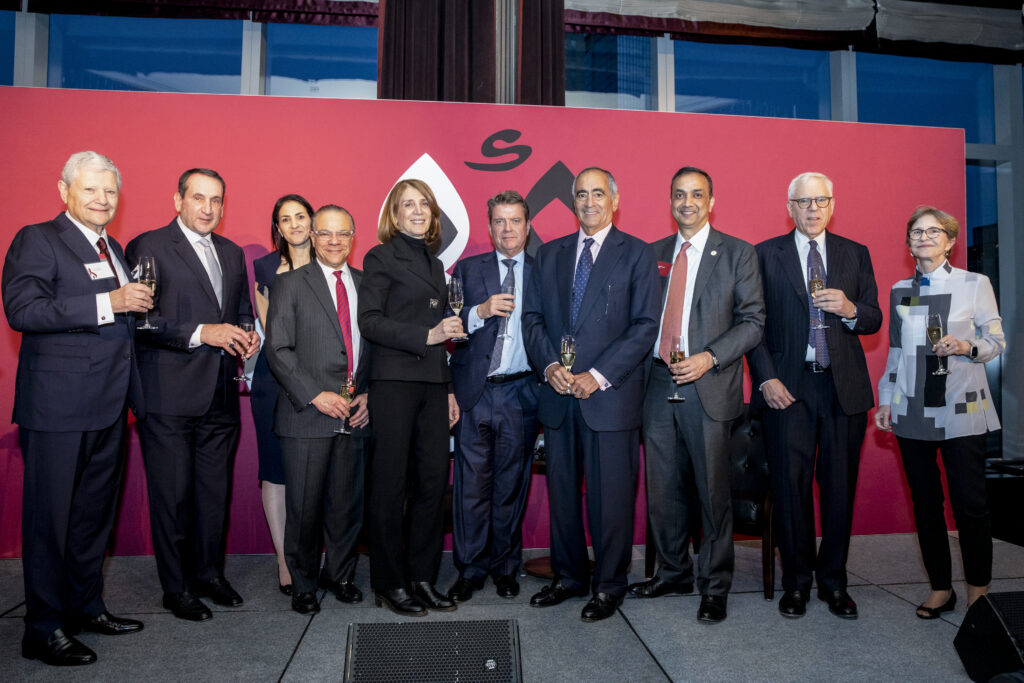 It was an honor to celebrate the legacy and leadership of John J. Mack, Former Chairman & CEO of Morgan Stanley, last night with an incredible view of New York City at the Mandarin Oriental.
In accepting the first-ever ABANA Foundation Legacy Award, John Mack joined a fireside chat with David Rubenstein. He was introduced and celebrated by prominent Morgan Stanley alumni and industry figures, including Mayree Clark, Jerry Speyer, and James Gorman.
John Mack's close friend and Duke University's longtime head basketball coach Mike Krzyzewski "Coach K" also gave an inspirational talk about John's many virtues and impact we all can have on one another.
The Chairman of ABANA, Amr Nosseir, in his welcome address talked about the core meaning of the word legacy, as leaving something behind for others, and how that has been the centerpiece of John's life.
ABANA President Khalid Azim highlighted how guests' generous support would uplift and transform lives through educational initiatives. 
Proceeds of the event went to The ABANA Foundation, ABANA's charitable arm dedicated to funding educational opportunities and career support programs for Arab-American, Middle Eastern, and American students passionate about the MENA region.