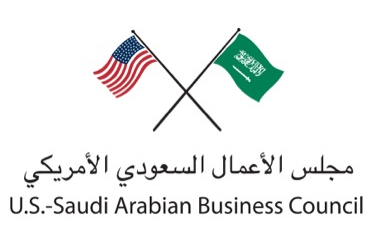 When
September 4, 2015
7:00am - 6:00pm
Where
The Ritz-Carlton
1150 22nd St, N.W.
Washington D.C
On behalf of the U.S.-Saudi Arabian Business Council, ABANA is pleased to extend the following invitation to the US-Saudi Investment Forum in conjunction with the official visit of His Majesty King Salman, Custodian of the Two Holy Mosques, to the United States.
The U.S. and Saudi Arabia share over 80 years of collaboration based on mutual respect, shared values and goals. The U.S. has the highest share of the FDI stock in Saudi Arabia. The Kingdom is the world's largest producer of oil and desalinated water and home to the world's largest industrial complex and metro infrastructure.
Speakers include:
H.E. Dr. Ibrahim Al-Assaf, Minister of Finance
H.E. Tawfiq Alrabiah, Minister of Commerce and Industry
H.E. Khaled Al-Falih, Minister of Health
H.E. Eng. Abdullatif Al-Othman, Governor and Chairman, Saudi Arabian General Investment Authority (Confirmed)
H.E. Dr. Abdulrahman Al-Ibrahim, Governor, SWCC
H.E. Dr. Alaa Nassif, CEO, Royal Commission for Yanbu
Abdallah Jum'ah, Saudi Arabian Co-Chairman, USSABC and Chairman, Saudi Investment Bank
Yousef Al-Benyan, Acting CEO, SABIC
Dr. Saleh Alamr, CEO, Colleges of Exellence
Abdulrahman Al-Wuhaib, Senior Vice President, Downstream Operations, Saudi Aramco
Other senior Saudi and U.S. government officials and business leaders will discuss business and investment opportunities in the following sectors: downstream petrochemicals, health and medical care, education and training infrastructure, financial services, and entrepreneurship.
The program includes plenary discussions, luncheon, one-on-one meetings, and an exhibition of leading Saudi companies.
"Invest Saudi" Exhibition
This is a valuable opportunity to meet representatives of a wide selection of Saudi government agencies that support, facilitate, or influence businesses and/or present specific investment opportunities in the Kingdom. This event also includes key companies that have significant localization and supply chain investment opportunities.
To register, click here. For more information, contact Jay Ennis at jennis @ us-sabc.org or 703-962-9300.