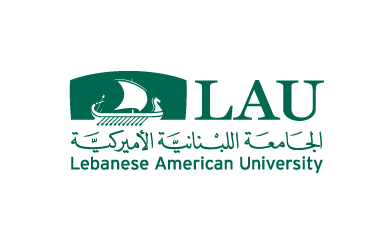 When
March 25, 2015
6:00pm - 8:00pm
Where
LAU NY Academic Center
211 E. 46th Street
New York NY
On behalf of the Lebanese American University, ABANA extends an invitation to work shop on "The Lebanese Diaspora, Remittances, and Economic Development: Engagement and Policy Reform."
Nine experts will engage in a discussion on how Lebanese abroad could contribute to the economic growth and prosperity of their home country. They will conclude with their recommendations for investment projects – ranging from business linkages, banking, industry, real estate, women and youth initiatives, education, and scientific and technological development.
Panelists
Mr. George Bitar, Managing Partner of Rho Acceleration, LP, an affiliate of private equity firm Rho Capital Partners.
Dr. Edgar Choueiri, Director of Program in Engineering Physics, and of the Electric Propulsion and Plasma Dynamics Laboratory at Princeton University. Dr. Philippe Fargues, Director of the Migration Policy Centre in the Robert Schuman Centre of Advanced Studies at the European University Institute. Dr. Rand Ghayad, Associate at The Brattle Group and a Research Advisor in the Sloan School of Management at MIT.
Mr. Habib Kairouz, Managing Partner of Rho Capital Partners & Rho Ventures and active member of Social and Economic Action for Lebanon (SEAL) & Lebanese International Finance Executives (LIFE).
Ms. Mariem Malouche, Senior Economist focusing on trade and competitiveness in the Middle East and North Africa Region at The World Bank.
Dr. Samuel Rizk, Senior Programme Advisor with the Regional Bureau for Arab States at the United Nations Development Programme (UNDP).
Dr. Nadim Shehadi, Director of the Fares Center for Eastern Mediterranean Studies in The Fletcher School at Tufts University and Associate Fellow of Chatham House.
Dr. Paul Tabar, Director of the Institute for Migration Studies, Chair of the Department of Social Sciences, and Associate Professor of Sociology at LAU.