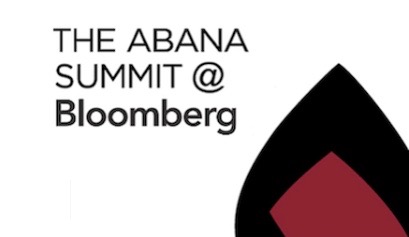 Date May 2, 2019, 2:00 pm
Location Bloomberg L.P.
731 Lexington Ave, New York, NYSee Map
The 6th Annual ABANA Summit @ Bloomberg brings together more than 100 business leaders with a focus on the MENA region for a half-day program with discussions on Geopolitical Risks, Financial Innovation and Investment Opportunities in the MENA region, Artificial Intelligence and more.
---
This special event is open to ABANA Sustaining and Institutional members and their guests. 
If you would like to RSVP, please email [email protected].
If you are the guests of an ABANA Sustaining or Institutional Member, please email [email protected] to register.
To become a Sustaining Member and register, please click here.
Summit Organizing Committee
Please note that by RSVPing to event you agree to provide your contact information to Bloomberg LP.