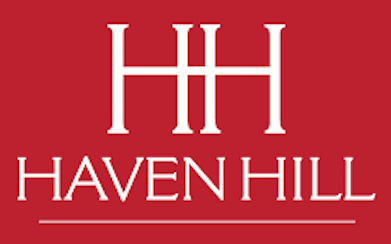 When
October 31, 2018
8:00am - 12:00pm
Where
Mandarin Oriental
80 Columbus Circle
New York NY
*ABANA members receive a 20% discount by using the code ABANA
Register Here
On behalf of Haven Hill, ABANA is delighted to invite our members to Symposium on Equality: What Happens When Businesses Invest in Women.
Haven Hill's Inaugural Symposium on Equality: What Happens When Society Invests in Women? will feature Yann Borgstedt, a Swiss entrepreneur and philanthropist who created The Womanity Foundation in 2005. Womanity empowers women to shape their future and accelerate progress within their communities. Borgstedt believes the best way to build sustainable growth lies in collaboration  between the social sector and the business world.
Other speakers will include:
Investing with a Gender Lens presented by Alli McCartney, Managing Director UBS
Strategic Plans: How CEOs Are Implementing Gender Diversity and Equality for Corporate Success presented by Robert Reiss, CEO of The CEO Forum Group
Making Gender Diversity Part of Your Strategic Plan presented by Lise Kingo,CEO of UN Global Compact
Making Inclusion Actionable presented by Angela Lee, Columbia Business School
How Gender Diversity and Equality Intersect with Policy and Politics presented by Patrick Steel, CEO of POLITICO
This Haven Hill Symposium will be a data-driven exploration of how investing
in women benefits society and business.
Haven Hill, founded by Ashley Bernhard, creates programs providing exclusive access to leaders from around the world who have demonstrated an interest in advocating for equality and empowerment. Infuential members of the private and public sectors seek out Haven Hill events, which not only inspire them to reach their peak performance but to create initiatives generating increased visibility and revenue. Haven Hill partners include Samsung, U.S. Squash and the J.P. Morgan Tournament of Champions.