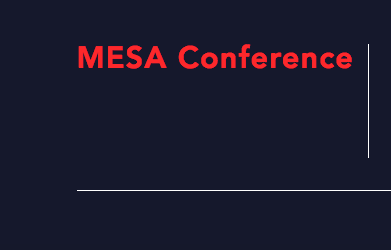 When
April 20, 2019 - April 21, 2019
10:00am - 8:00pm
Where
Stanford University
450 Serra Mall
Stanford CA
MESA is an invite-only full two-day event hosted by Middle East Student Alumni at Stanford University.
Middle East Student Alumni Conference at Stanford University Technology and Know-how Transfer: How do we know what works?
MESA features an audience of 140 handpicked professionals and seasoned entrepreneurs, investors and venture capitalists. It aims to serve as a platform to drive expert-led debate, discussion, and partnerships among some of the world's most visionary and influential leaders in business, government, and civil society.
The event will feature interactive conversations with global leaders, private meetings, curated roundtables, networking, and deep engagement with the Silicon Valley Community. The event will cover topics such as healthcare, AI, block-chain, 5G, clean technology, Entrepreneurship and Innovation. The aim is to provoke discussion about the latest trends and technologies, with the hope that it will also give way to possible future collaborations amongst attendees.
ABANA members interested in attending the conference can register here, and make sure to input the code: ABANAVIP before finalizing your registration.
If you have any questions about this event, please contact Nada Ezzat at nezzat@abana.co.