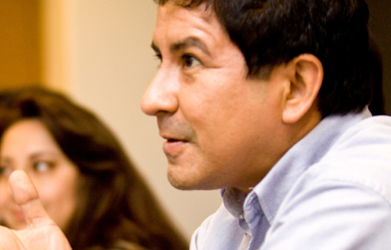 When
March 7, 2017 - March 9, 2017
All day
Where
Sheraton Amman Al Nabil Hotel
5th Circle
Amman
On behalf of Calmeadow, the Center for Financial Inclusion at Accion (CFI) and Sanabel, ABANA is pleased to invite you to the MENA Governance and Strategic Leadership Seminar for Microfinance Institutions, taking place in Amman, Jordan.

The exclusive seminar is aimed for board members and CEOs of microfinance institutions (MFIs) and double bottom line institutions with operations in the Middle East and North Africa (MENA) region
This two-and-a-half-day event will provide a collaborative space where board members and CEOs can build an open and dynamic dialogue about the main risks facing their MFIs and the appropriate responses to those risks.
The seminar will provide:
An opportunity for participants to interact with representatives of other MFIs operating in the MENA region, working in a similar geographic and social context.
A greater understanding of the industry trends, risks and challenges within the region.
A combination of training, facilitation and guided discussion, with an emphasis on peer-to-peer exchange.
Case studies based on actual experiences and specifically designed to serve as the basis for discussions on the risks that boards face, and the appropriate manner to address such risks.
Increased awareness of the importance of implementing good governance practices and strengthening the corporate governance of MFIs.
Access to first-class experts and industry leaders in microfinance with expertise in governance and risk. A flexible program with tailored tools and materials.
An opportunity to connect and learn from experiences of other MFI leaders facing similar challenges
Click here for more information.