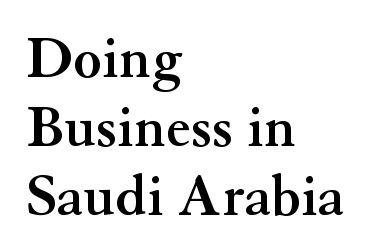 When
October 11, 2012
4:00pm - 6:00pm
Where
Boston Bar Association
16 Beacon Street
Boston MA
ABANA and the Boston Bar Association's Foreign Lawyers Committee present a discussion on "Doing Business in Saudi Arabia" with James Stull, Senior Associate at King & Spalding, and Shaun M. Khan, Associate at Metaxas Brown Pidgeon LLP.
This program will provide an overview of Saudi Arabia's investment environment, a detailed discussion for individuals and companies who want to or who are thinking of doing business in Saudi Arabia and an explanation of the different ways in which foreigners may conduct business in the Kingdom.
The discussion will cover a number of issues to be considered when evaluating the prospects of operating and investing in Saudi Arabia. These include the regulatory framework of entities, tax aspects, audit and accountancy and the trade and banking system. The benefits of doing business in the Kingdom will also be discussed; such as no minimum capital requirement, 100% foreign ownership of companies, no restriction on repatriation of capital and the ability for foreign investors to sponsor foreign employees just to name a few. Further, in recent years the population of the Kingdom has grown considerably, therefore, demands on its infrastructure are much greater so property opportunities for investment in the engineering sector and project finance are growing.
The discussion will cover in detail the Sukuk market in the Kingdom and how it has gained substantial popularity over the last ten years. The Sukuk market in Saudi Arabia is expected to show impressive growth with government proclivity towards it for financing a major segment of infrastructure investment. These recent developments show an importance of Sukuk to global investors and how they can use it to their advantage. Finally, the program will cover the evolving legal framework of the Kingdom and doing business within it.