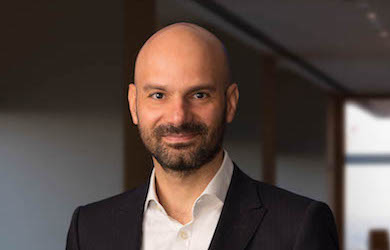 When
June 19, 2019
6:00pm - 7:15pm
Where
Goldman Sachs Headquarters
200 West Street
New York NY
Lotfi Karoui, Managing Director & Chief Credit Strategist at Goldman Sachs, will host the June ABANA in the Boardroom event for young professionals.
To RSVP, email rsvp@abana.co.
Lotfi is the chief credit strategist of Goldman Sachs. He is responsible for research and views on global credit markets. He joined Goldman Sachs in 2007 and was named managing director in 2015. He publishes regularly on the state of fixed income markets and asset allocation. Prior to joining the firm, Lotfi taught undergraduate and graduate level courses in finance and operations research at McGill University and HEC Montreal.
Lotfi's academic research spans fixed income markets, interest rate models and macro-finance. It has been recognized with awards from the Financial Mathematics Institute of Montréal and published in a number of leading academic journals such as the Journal of Economic Dynamics and Control, the Journal of Financial Economics, the Journal of Derivatives, and Management Science.
Born and raised in Tunisia, Lotfi graduated from the Institut des Hautes Études Commerciales in Carthage, Tunisia with a Bachelor degree in finance in 2000. He earned a Master's degree in Financial Engineering from HEC Montréal in 2002 and a PhD in Financial Economics from McGill University in 2007. He is fluent in Arabic and French.
Our monthly ABANA in the Boardroom events for young professionals (under 35) are popular but restricted to less than ten members each month.
Please be aware of our No-Show Policy: registrants must have a payment method on file with ABANA in order to RSVP and will be charged a $15 no-show fee for any cancellations less than 24 hours in advance. 
Registration
Online registrations are now closed for this event. Contact ABANA at 1 212 599 3030 or rsvp@abana.co for last-minute registrations or questions.