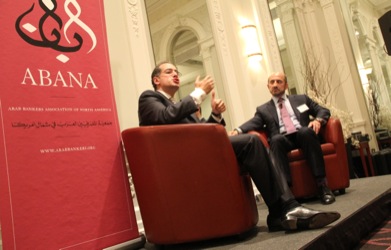 When
May 16, 2013
5:45pm - 8:00pm
Where
Midtown Executive Club
40 West 45th Street
New York NY
Video Coverage from this ABANA Conversation:

Hisham El-Khazindar and Hussein Khalifa
Hisham El-Khazindar, Co-Founder and Managing Director of Egyptian private equity firm Citadel Capital, talks to Hussein Khalifa, Partner at MVision Private Equity Advisers, about the founding of Citadel, private equity in Africa and the state of the Egyptian economy.
Registration
Online registrations are now closed for this event. Contact ABANA at 1 212 599 3030 or rsvp@abana.co for last-minute registrations or questions.