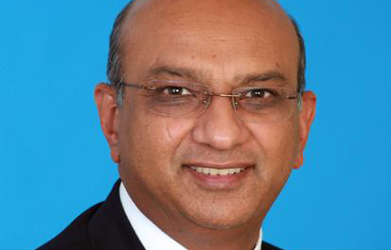 Founder and Managing Partner
Caravanserai Partners LLC
Zubaid Ahmad is the Founder and Managing Partner of Caravanserai Partners LLC ("Caravanserai" or the "Firm"), a merchant banking boutique offering differentiated and trusted advice on a range of M&A and sovereign advisory, strategic capital raising and private equity transactions. The Firm seeks to use its unique insights into a number of important geopolitical trends currently driving new economic partnerships that it believes, in turn, will generate attractive investment and partnership opportunities for its clients. Mr. Ahmad established Caravanserai in mid-2017 and brings a 35+ year career at a number of leading global investment banks as senior advisor to corporates, asset managers as well as governments, across a range of strategic advisory and financing issues. He has also worked across all regions of the globe, both in developed and emerging economies, including broader Asia (including GCC and Central Asia), Latin America and Africa, and enjoys an extensive network of public and private sector relationships.
Prior to founding Caravanserai, Mr. Ahmad was a Vice Chairman of Citigroup's Institutional Clients Group and managed a number of different groups. These included serving as Co-Head of Global Asset Managers group, where he led Citi's global coverage of private equity funds, sovereign wealth and pension funds ("SWFs"), family offices and other alternative asset managers. During his time at Citi, he continuously served as Global Head of Citi's practice with SWFs, completed a number of landmark transactions in the sector and built it into an industry leading franchise. Mr. Ahmad also served as Global Head of Citi's Public Sector Group, which managed the firm's relationships with government clients across the globe and, in particular, worked with a number of countries in assisting them in their economic diversification and FDI promotion strategies, as well as the Chief Operating Officer of the Global Corporate and Investment Banking division. Mr. Ahmad was a member of several of Citi's senior management committees and also represented Citi on a number of external Boards.
Before Citi, Mr. Ahmad held a number of other senior roles, including serving as Vice Chairman and Head of Corporate Finance – Americas for Standard Chartered Bank; Vice Chairman at J.P. Morgan Securities, Inc. where he served both as Chief Operating Officer – Americas Investment Banking, and was closely involved in the acquisition and integration of Bear Stearns, as well as a senior member of the Financial Sponsor group; Managing Director in both the Global Corporate Finance (focused on executing large and complex cross-border transactions in the Emerging Markets) and Financial Sponsor/Leveraged Finance groups at Credit Suisse; Director and Head of Capital Markets at Wasserstein Perella & Co.; and Vice President at Drexel Burnham & Lambert.
Mr. Ahmad received his BSBA from Georgetown University and his MBA from the Harvard Business School. He has been a regular attendee at the Annual Meetings of the World Economic Forum, the IMF/World Bank, Milken Institute as well as the International Forum of Sovereign Wealth Funds. He currently serves as a Senior Advisor (US) to Canada Pension Plan Investment Board (AUM of US$300bn+) and a Senior Advisor to Muzinich & Co, a leading corporate credit manager (AUM of ≈ $35bn).
Profile as of 4/06/20