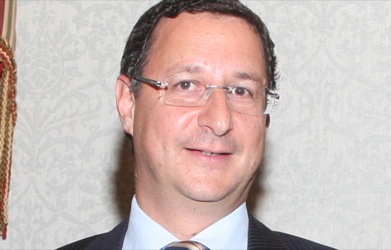 Chief Executive Officer
Algebra Capital
Ziad Makkawi is Founding Shareholder, Chairman and Chief Executive Officer of Algebra Capital.
Mr. Makkawi has over 20 years of relevant financial experience.  He has held top positions at international and regional investment banks and financial institutions, starting with JP Morgan in New York (1986) and Elf Aquitaine in Geneva (1990).  He then moved to the Middle East to co-found Lebanon Invest (1995), and the Middle-East Capital Group, the region's first merchant bank with a pan-Arab focus in 1996.
Mr. Makkawi is a pioneer and leader in the development of the regional investment banking and asset management industries.  Under his leadership, the teams he has managed have executed over USD 10 billion worth of investment banking and capital markets mandates.  He has launched and managed some of the region's most innovative and successful investment funds with assets in excess of USD 1bn.
His last assignment was as CEO of Dubai Bank, one of the UAE's youngest and most dynamic banks.  Under his leadership, the Bank achieved break-even in its second full year of operation and returned 21 percent return to shareholders in its third year of operation.
Mr. Makkawi also launched the bank's investment banking, asset management and brokerage operations.  He then executed transactions in the GCC, India, Pakistan and Turkey.  He currently sits on the board of several firms and serves as Director and Head of the Investment Committee for National Bonds Corporation (a UAE Shari'a compliant savings institution).  Mr. Makkawi also sits on the board of The Avigo Indian SME Fund and was previously Vice Chairman of Capital Management House (Bahrain).
Prior to heading Dubai Bank, Mr. Makkawi was Executive Management Director of SHUAA Capital, a UAE-based Investment Banking institution where he built from scratch and ran the financial services business encompassing Capital Markets, Asset Management, Brokerage and Research.  Today, SHUAA Capital occupies a leading position in the regional investment banking and asset management business.  Much of this is due to the hard work of Mr. Makkawi as well as other members of the Algebra Capital team.
Mr. Makkawi holds a Masters in International Affairs from Columbia University, an MBA in Finance from NYU Stern School of Management and a BA from Rice University
Profile as of 5/12/2008