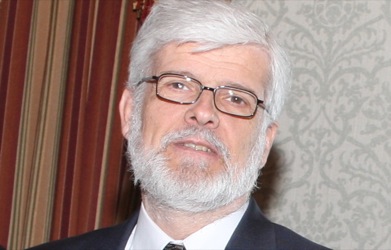 Chief Shariah Officer
Shariah Capital
Shaykh Yusuf Talal DeLorenzo, Chief Shariah Officer at Shariah Capital, is a scholar of Islamic Transactional Law whose 30-year career was featured in an August 2007 front-page story in The Wall Street Journal.  Based in the Washington, DC area, he has served as a Shari'ah advisor to dozens of international financial entities, including index providers, institutional investors, home finance providers, international investment banks and a variety of asset managers.
Shaykh DeLorenzo is the author of the three-volume A Compendium of Legal Opinions on the Operations of Islamic Banks, the first English/Arabic reference on the fatwas (religious ruling) issued by Shari'ah boards.  In addition, Shaykh DeLorenzo wrote the introduction to Islamic Bonds, the 2003 book that introduced Sukuk and transformed the world's Islamic capital markets.  His work has appeared in academic and industry journals and as chapters in books, including Euromoney's Islamic Asset Management (2004), Islamic Retail Finance (2005) and Islamic Finance: Innovation & Growth (2002).  His entries on the terminology of Islamic finance appear in The Oxford Dictionary of Islam.
Shaykh DeLorenzo is often featured as a keynote speaker at conferences and seminars worldwide.  He was a special consultant to the Asian Development Bank and the Islamic Development Bank on their joint project for the Islamic Financial Services Board (IFSB), and is a member of the Governing Council of the International Centre for Education in Islamic Finance (INCEIF) in Malaysia.  Shaykh DeLorenzo served as Advisor on Islamic Education to the President of Pakistan from 1981-1984.  His career has been noted in The Financial Times, The New York Times, Fortune, Forbes, The US News and World Report, Newsweek, CNBC, Conde Nast Portfolio, The Middle East Banker and others.
Profile as of 7/28/2010