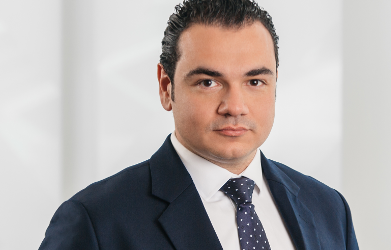 Head of MENA Liquid Assets
SEDCO Capital
Yazan Abdeen joined SEDCO Capital as a fund manager responsible for regional strategies in January 2014. Yazan previously co-managed all MENA strategies at ING Investment Management in addition to ING's frontier markets strategy. Yazan has over 13 years experience analyzing and valuing companies in the MENA region. In his previous role at Union Properties, he led the investment division and was responsible for managing the proprietary MENA public equity portfolio.
Previously, Yazan was a Vice President of Asset Management at Noor Capital, Abu Dhabi, responsible for the structuring and co-managing of the MENA Opportunity fund and Noor Capital's proprietary public equity portfolio. He also spent two years at Damac Investments, where he co-managed a US $1bn MENA public equity portfolio. Yazan holds a BSc in Mathematics and Computer Science from the American University of Beirut, Lebanon and an MBA from London Business School.
Profile as of 10/7/15