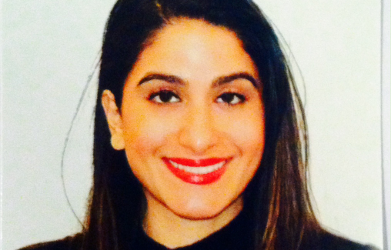 Senior Commercialization Manager
Turn
Yasmeen Turayhi started working at Turn, a mid-size technology start-up based in Silicon Valley, as a Senior Commercialization Manager in early 2014. In this role, Yasmeen oversees the global Go-To-Market process for Turn's pipeline of new products, and coordinates extensively across the Product, Marketing, PMO, Sales, Services, Legal and Finance teams to ensure all GTM requirements, cross-departmental dependencies, and business measures of success are defined and tracked. Prior to this role, she was a Senior Associate at Mercer Consulting, and worked in their Regional Market Development team, and Investments Consulting team. Yasmeen joined Marsh & McLennan (the parent company of Mercer), as part of the post-MBA Financial Leadership Rotational Program, and had two six-month rotations, one in the Corporate Development team at the parent - Marsh & McLennan, and another in the Corporate Strategy team at one of the operating companies, Marsh. During her time in the Corporate Development team, she was responsible for due diligence, competitor analysis, industry research as related to potential M&A targets and in growth markets. Prior to attending business school, Yasmeen worked as a Business Development Analyst at Exelon from 2007-2012 and project managed and sold power deals for commercial and industrial customers in the Northeast. Before her time at Exelon, Yasmeen worked at the law firm Wachtell, Lipton, Rosen & Katz for two years as Corporate Paralegal from 2005-2007 on some of the biggest acquisitions, IPO's, and restructurings on Wall Street. She also served as project manager during the very first democratic Iraqi election in early 2005 for the International Organization for Migration.
Yasmeen holds an MBA from Columbia Business School and a BS in Industrial & Labor Relations from Cornell University.
Profile as of 6/11/14