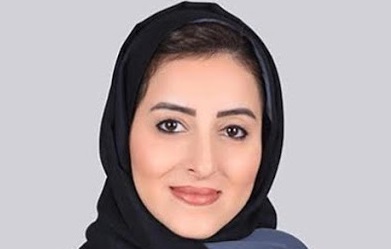 Director
Fintech & Innovation Unit
Central Bank of Bahrain
Yasmeen Al-Sharaf is Heading the FinTech & Innovation Unit at the Central Bank of Bahrain ("CBB"), tasked with setting up a conducive ecosystem to facilitate a robust regulatory framework that fosters innovation within the financial services sector.
She has been working with the CBB for the past 13 years where she held the post of superintendent – Licensing Research & Development' within the Licensing Director at the Central Bank of Bahrain (CBB) for 7 years. Prior to that, she was a Senior Analyst within the same Directorate.
During the time spent within the Licensing Directorate, Yasmeen got to work closely with banks, investment companies, insurance companies, financing companies, and ancillary service providers both local and international, as well as gaining insight and a thorough understanding of Bahrain's regulatory framework governing all sectors within the financial services industry.
Prior to joining the CBB, Yasmeen worked briefly at Bahrain Islamic Bank within the Corporate Finance Department.
Yasmeen also sits on multiple committees handling different key initiatives revolving around FinTech & Innovation, including but not limited to being the Vice Chairman of the Regulatory Sandbox Applications Committee at the CBB and a member of the Women in FinTech Bahrain Committee. She has also been selected as one of the "Top 100 Women in FinTech 2019" by Lattice80 Hub in collaboration with Miss Kaya.
She holds a Bachelor of Science in Banking and Finance from the University of Bahrain.